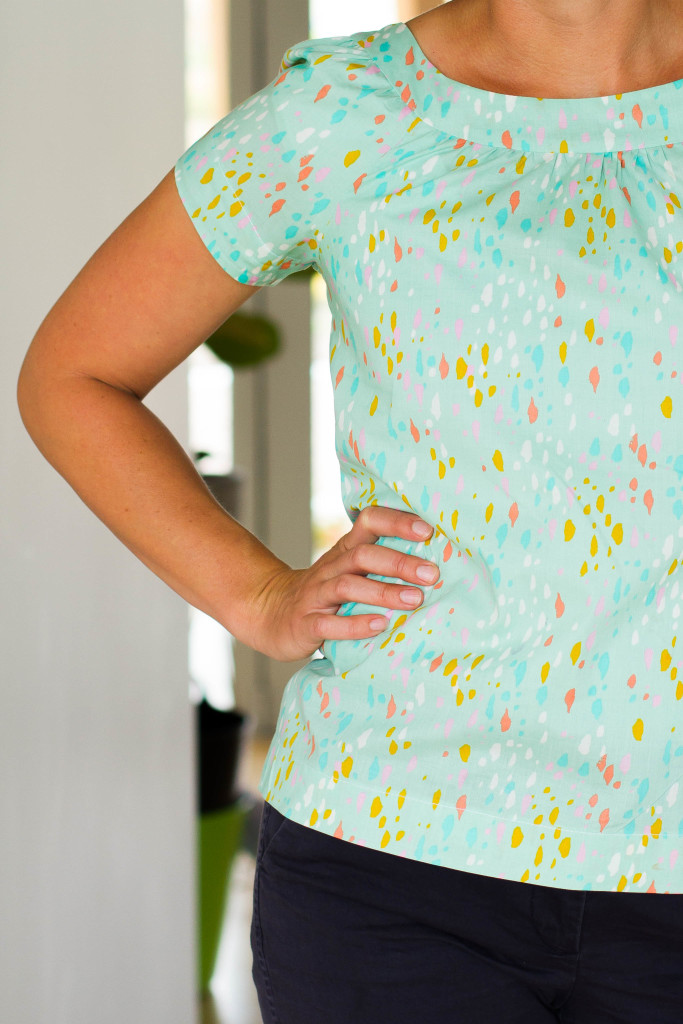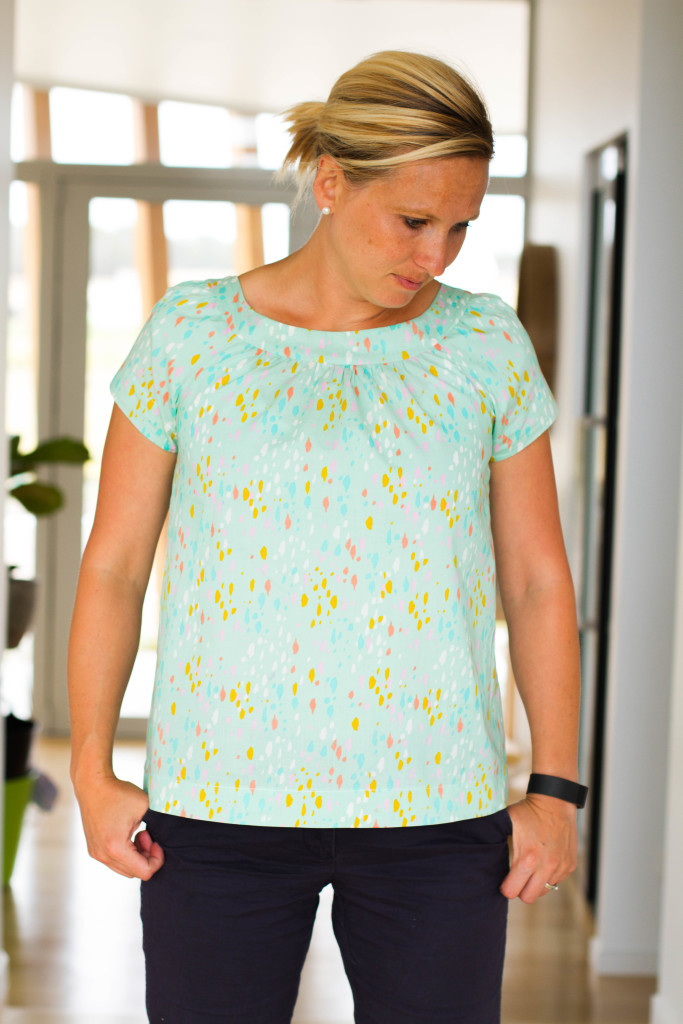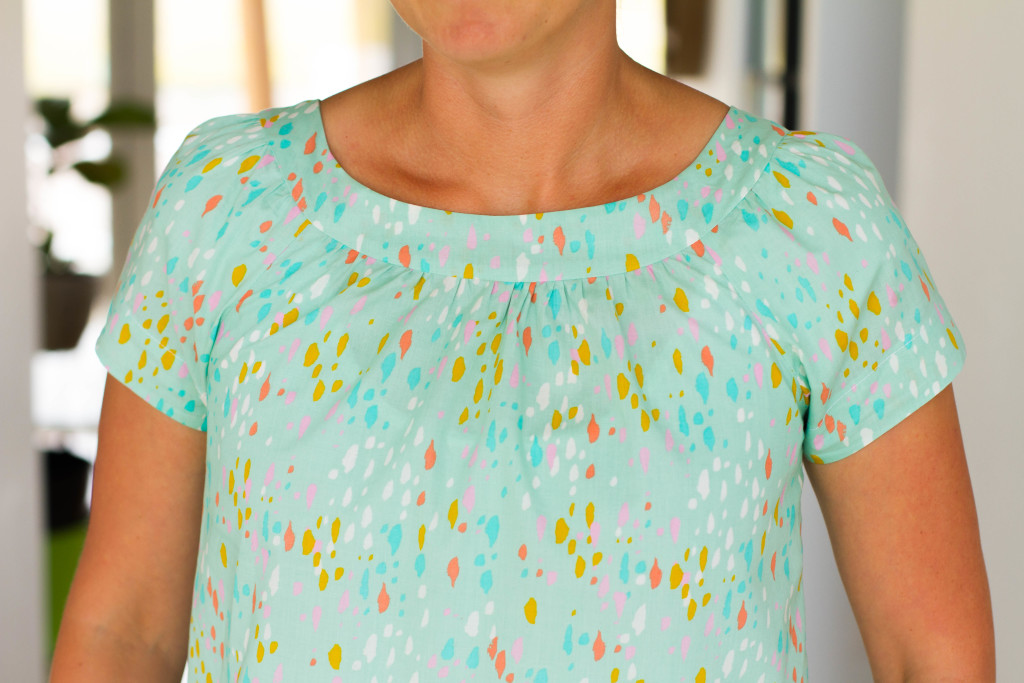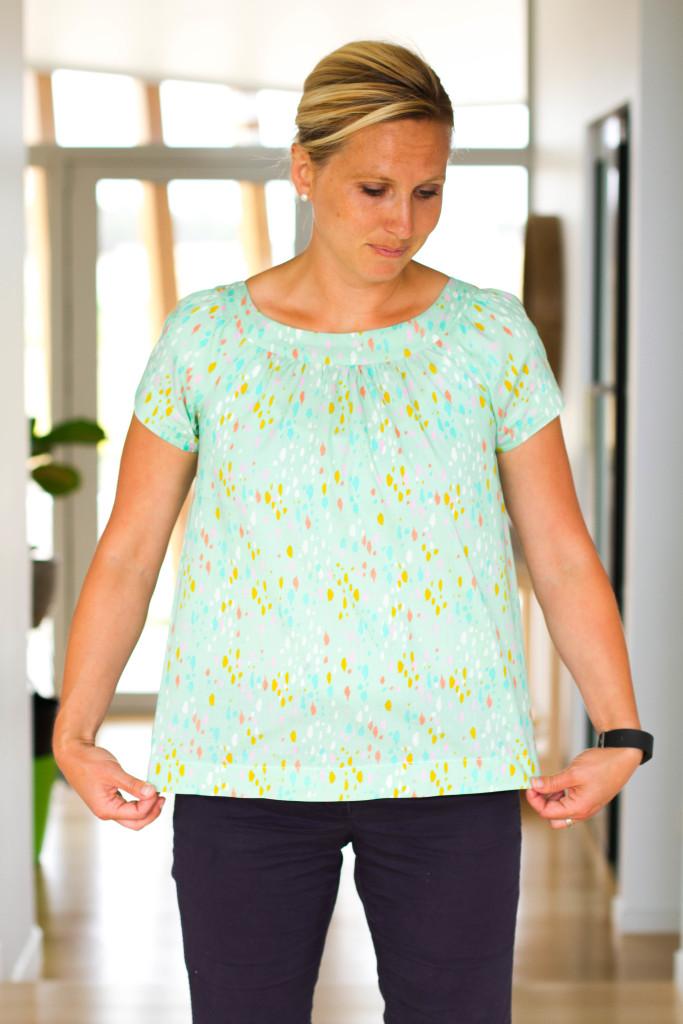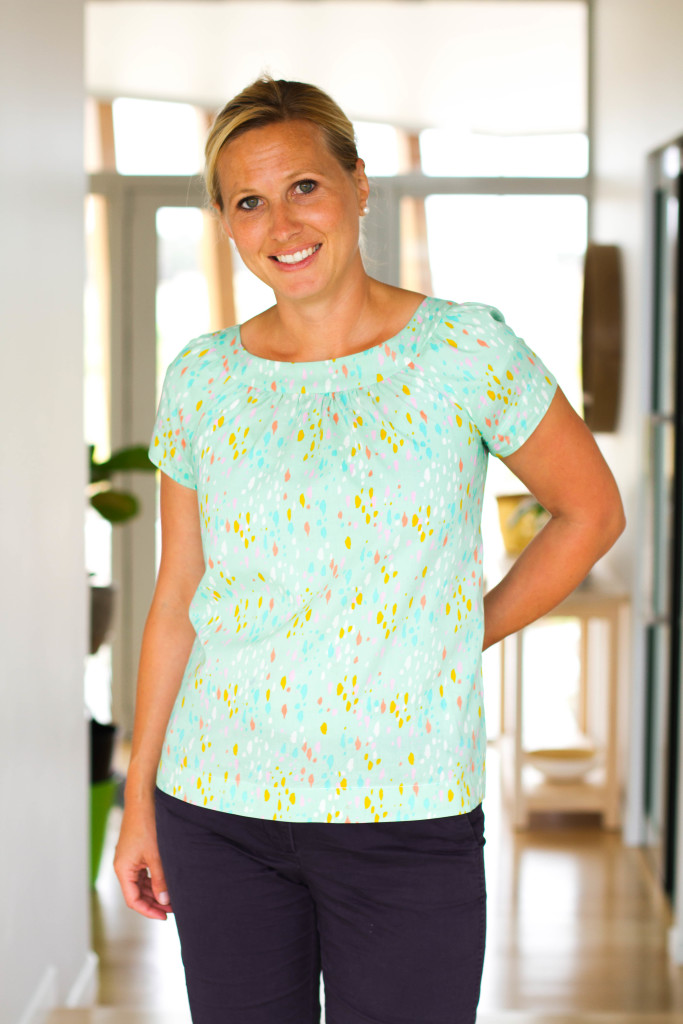 I'm baaaaack! Since I shared my last sewing project (that cute watermelon Joey dress) life has been busy, busy, busy! We took Tommy to Melbourne for a couple of weeks in November where he had open heart surgery. It was scary and confronting and draining but he was a little champion and is doing awesome now. Then there was end of school, Christmas, 5 weeks of visitors, and Summer holidays! We have certainly had a fun-filled, fast-paced 3 months and I had a decent break from the sewing machine. A sewing break is always good for me though, I come back ready to get stuck into things and am part-way working through a new pattern at the moment which is making me very happy!

I did manage to sew up a new top though a couple of weeks ago. A bit of selfish-sewing is good for the soul and the Sailor Top from Fancy Tiger Crafts has been patiently waiting for me. This was a good project to pick to break the sewing drought…simple enough to complete in an evening and I've seen it sewn many times so knew it would be a winner.
I used a cotton voile from Cotton + Steel and love the soft pastels for Summer wear. The construction of the top was very straightforward, I choose to take 1 1/2″ off the length of the top though because I wanted it a bit more cropped than the longer length the pattern comes in. I think the shorter length is a more flattering for me, longer and it would have felt a bit maternity-like. The only thing I would change next time I sew this pattern is to shape the side seams in just a bit to give my waist some definition. You can see in the second last photo above how wide the top is and the last photo I am pulling it in at the back and prefer the more fitted look. An easy fix though and it certainly won't stop me from wearing the top I have already made, this one will looks better with more fitted skirts/pants.
All in all, the Sailor Top is a good little pattern. Easy enough for all sewing levels and makes a great Summer top that can easily be worn with a jacket or cardi when the temperature drops.
SUPPLIES: Fancy Tiger Crafts, Sailor Top pattern // Cotton + Steele cotton voile, Sarah Watts, August, Stampede in mint