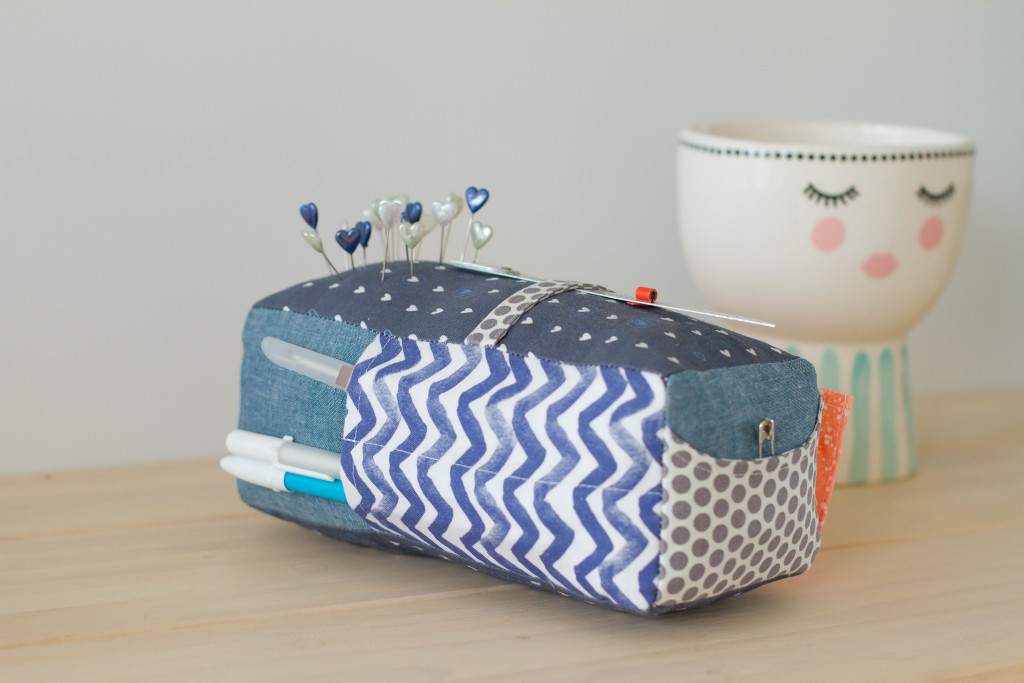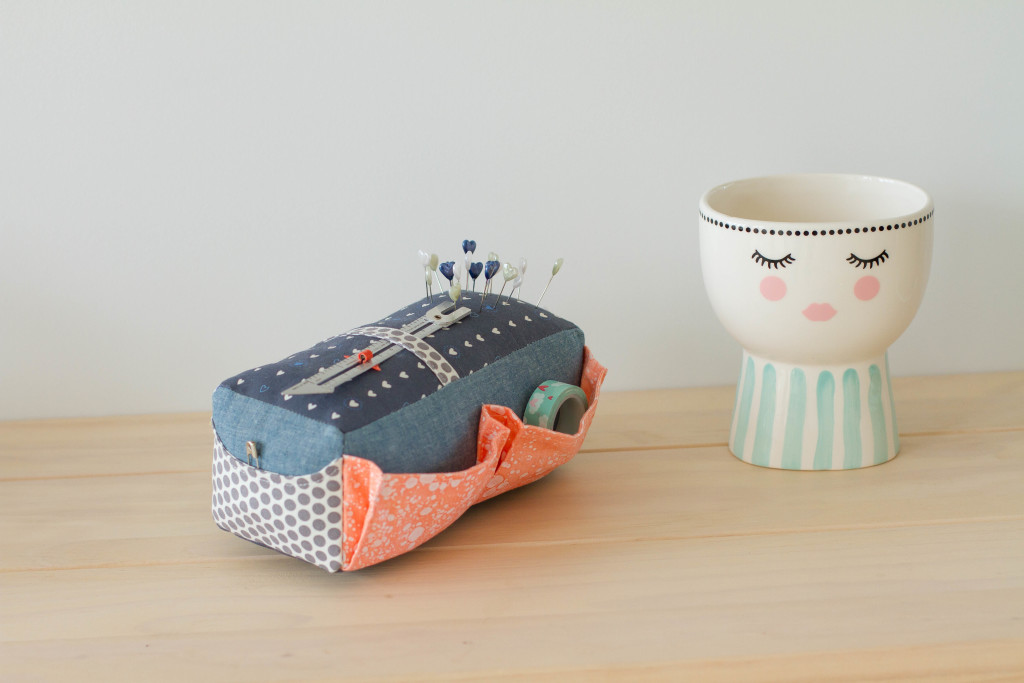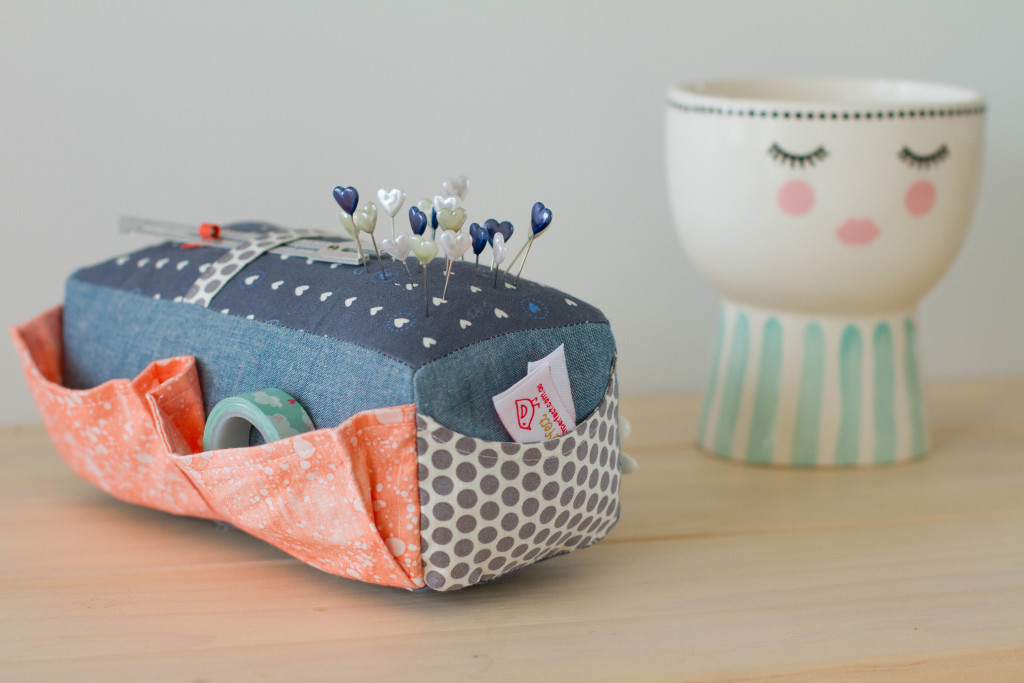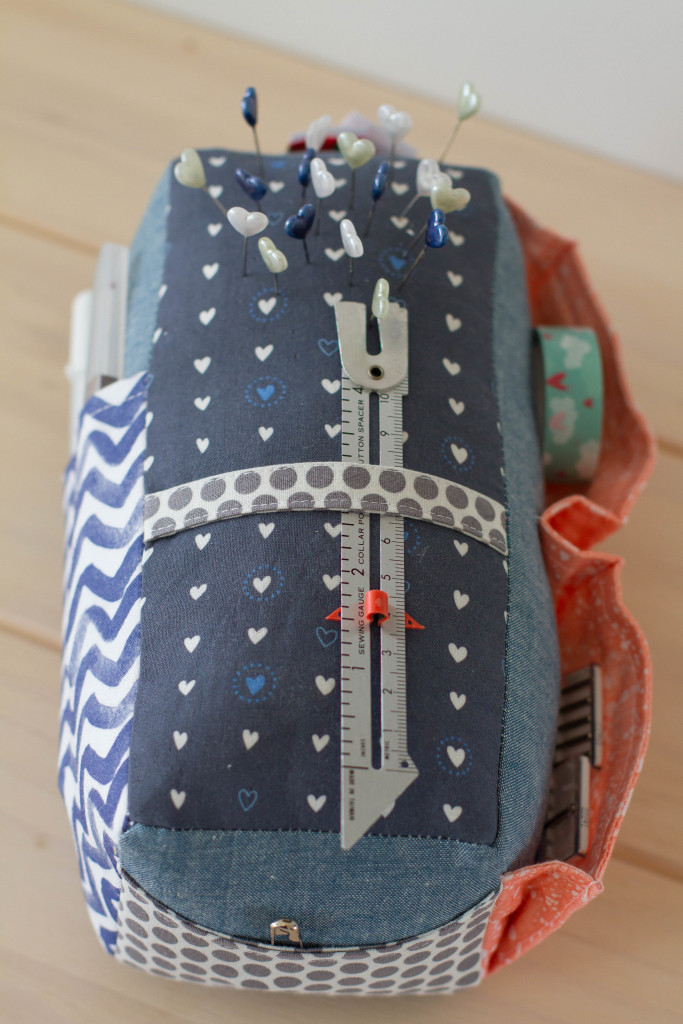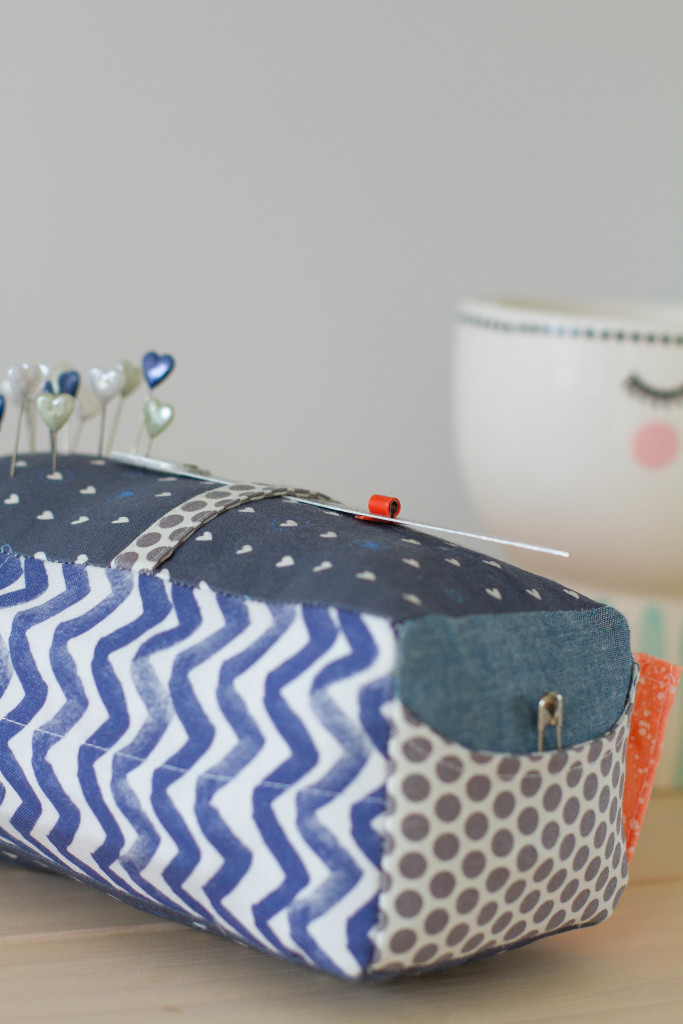 When Anna's book arrived in my letterbox last year, the first thing I wanted to make from it was a pincushion. Yep, out of all the awesome projects in the book it was the pincushion that I needed in my life – ha!
It's nice to take a break from garment sewing once in awhile and get back to the small scraps of fabric and playing with crazy amounts of prints and patterns to create something useable. Most of the fabrics I used on the pincushion are leftovers from making big cushions for my loungeroom couches! They are mostly from Spoonflower and I only had small scraps left after making the cushions so was happy to give them another job to do.
The actual pincushion construction was nice and straight-forward. This is the mother of all pincushions, I wanted to make it because I am forever digging around in my sewing boxes looking for pencil cases and little tools floating around on their own. Now that I have this big pincushion, I can keep all of my "most-used tools" in one spot and save myself time at the sewing table. Truth be told, I actually don't use it as a pincushion as much as a place to store needles, safety pins, rulers, markers, labels, etc. I find it a bit too big to move around with me (from the sewing machine, to the floor, to the ironing board, etc.) so still take my little pincushion with me from place to place. Which is actually falling apart so I will probably need to make something smaller to replace it soon! 
If you want to make one for yourself, check out Anna's book, Handmade Style here (I ordered my copy from Book Depository). And there are lots of other great projects in the book too that are on my list to sew in the future!