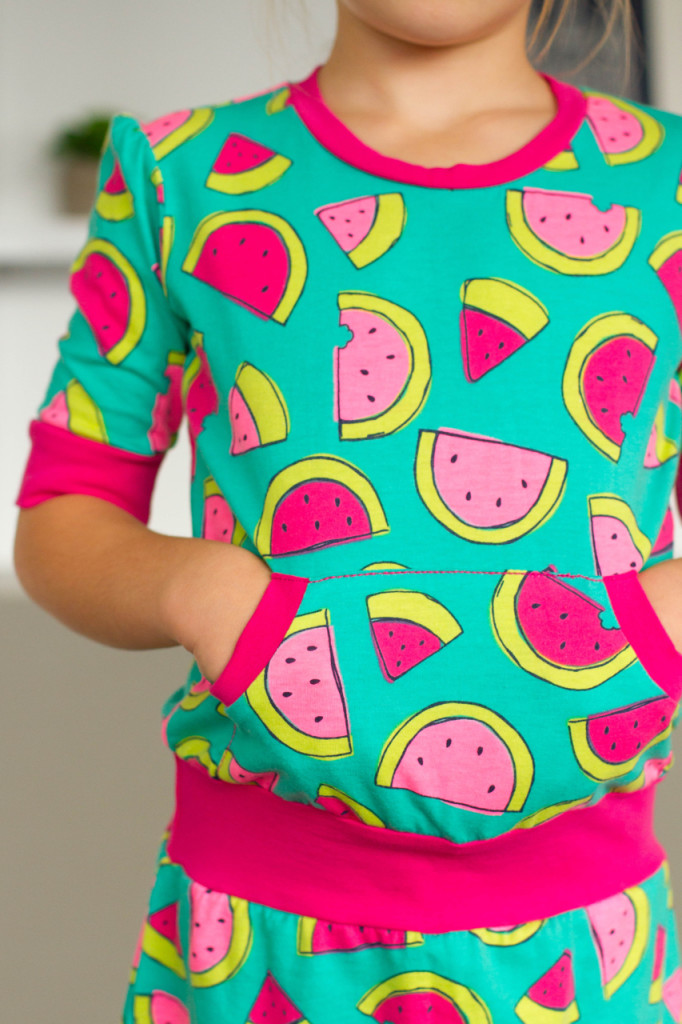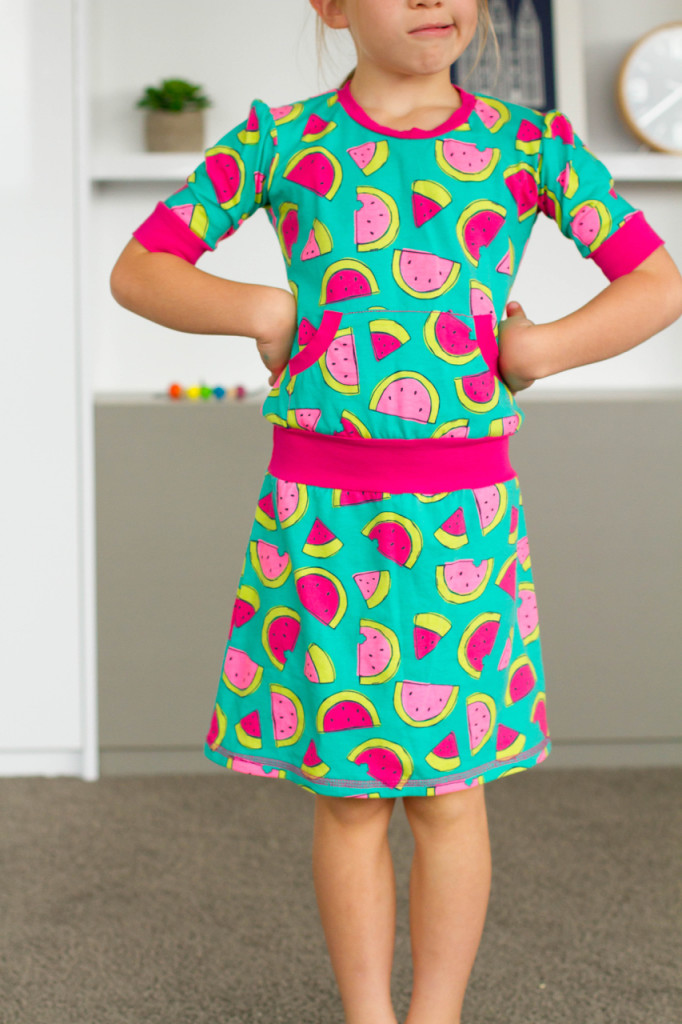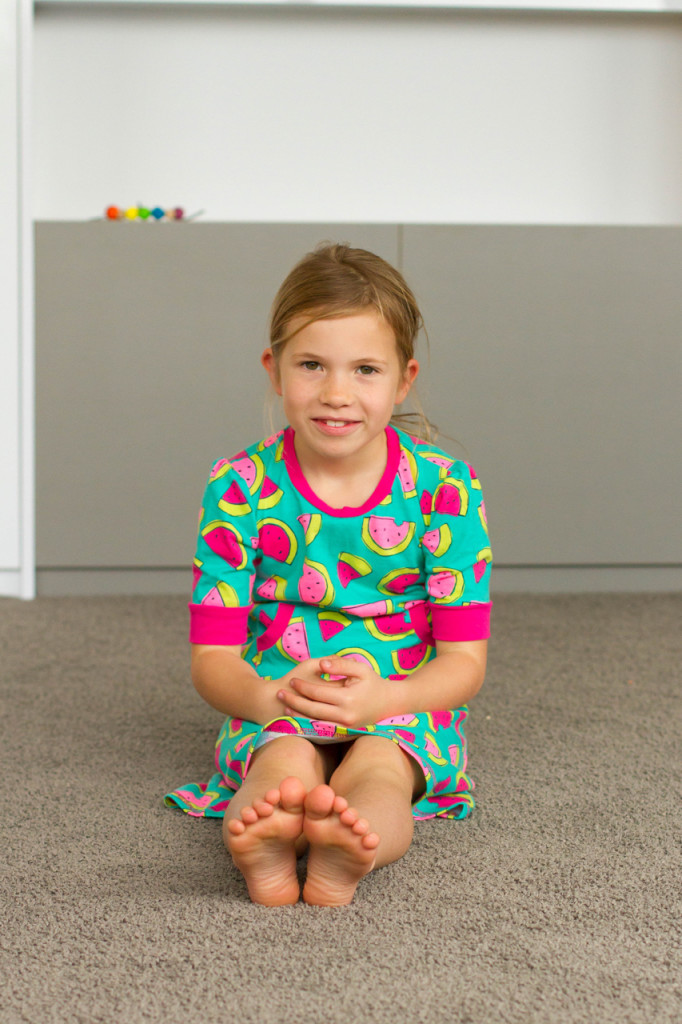 For some reason in the middle of Winter, this watermelon fabric was speaking to me. Perhaps it was the extra cold weather and mega frosty mornings that were getting to me and I wanted something bright and cheery and reminiscent of Summer to get me through. The watermelon fabric did the trick and this new Joey dress was born.
I think it is one of my favourite Joey creations to date – I mean, who doesn't want a dress with watermelons plastered all over it? Every girl's wardrobe needs a couple of Joey dresses in it. They are cute and comfy and the ability to mix and match fabric combinations means that you can customise your creations to be truly unique.
My favourite thing about a knit dress though? NO IRONING NECESSARY! Straight from the clothesline, to the washing pile, to the cupboard. Big tick in my book!
SUPPLIES: Make It Perfect, Joey sewing pattern // Watermelon knit jersey from Ixat // Hot pink jersey