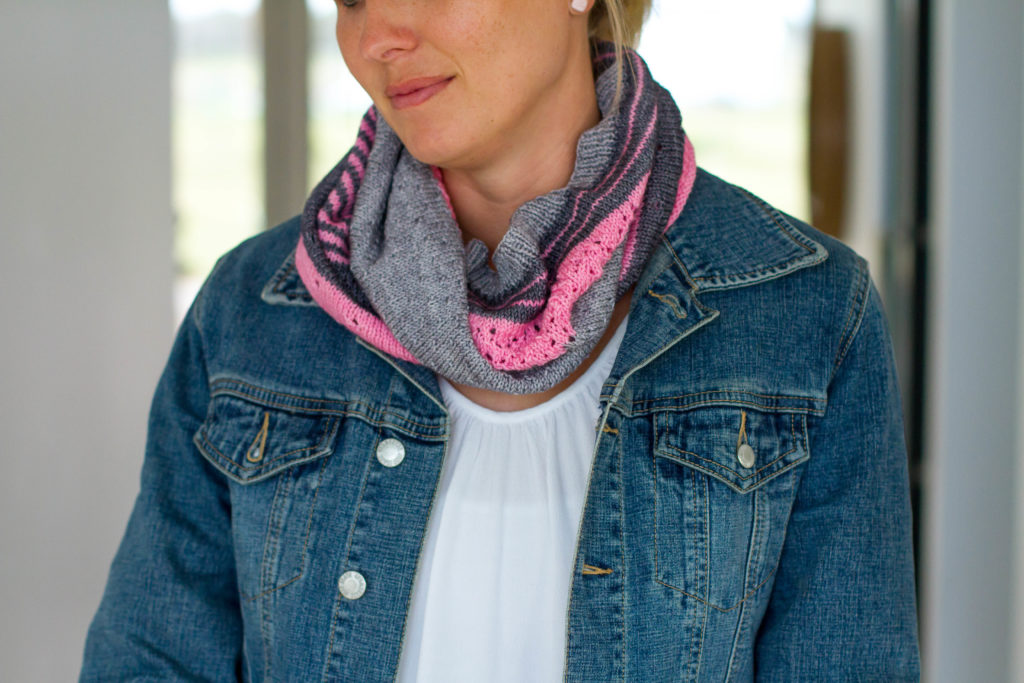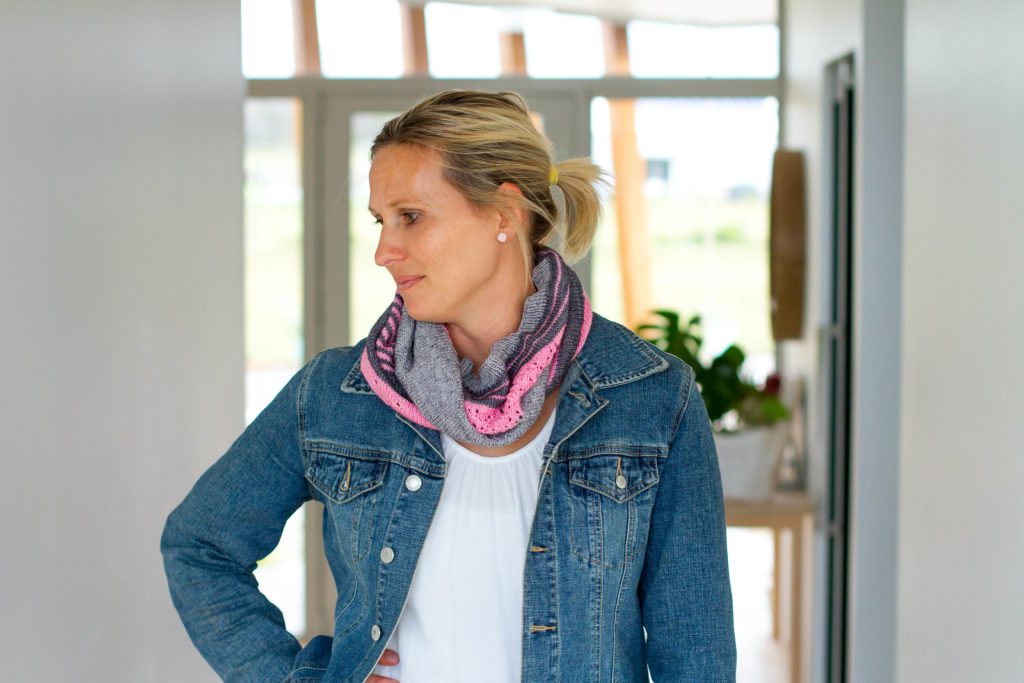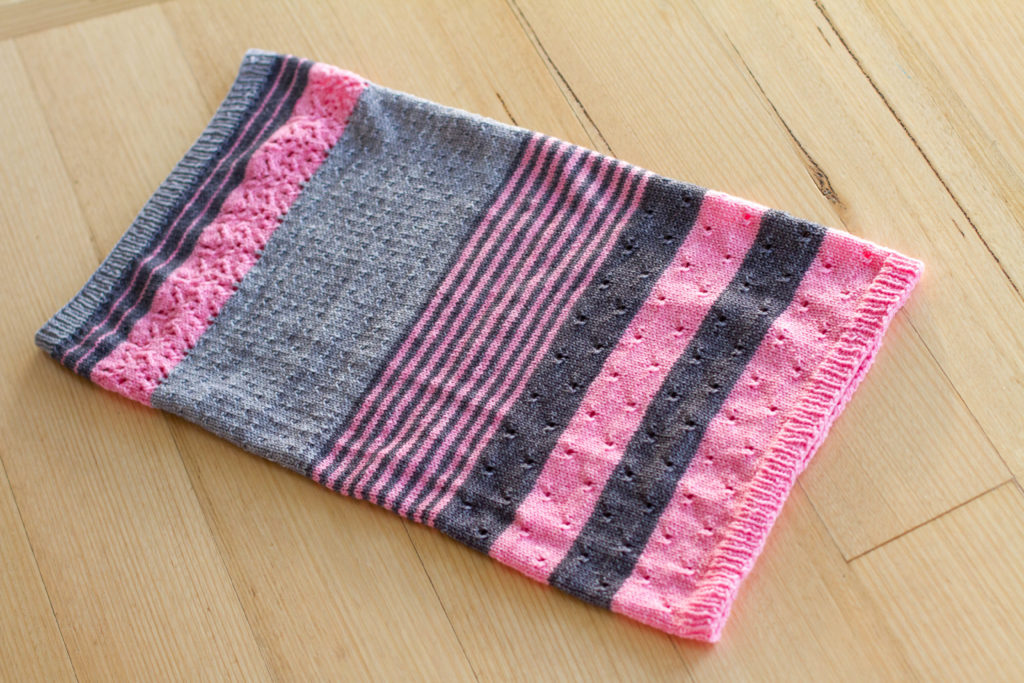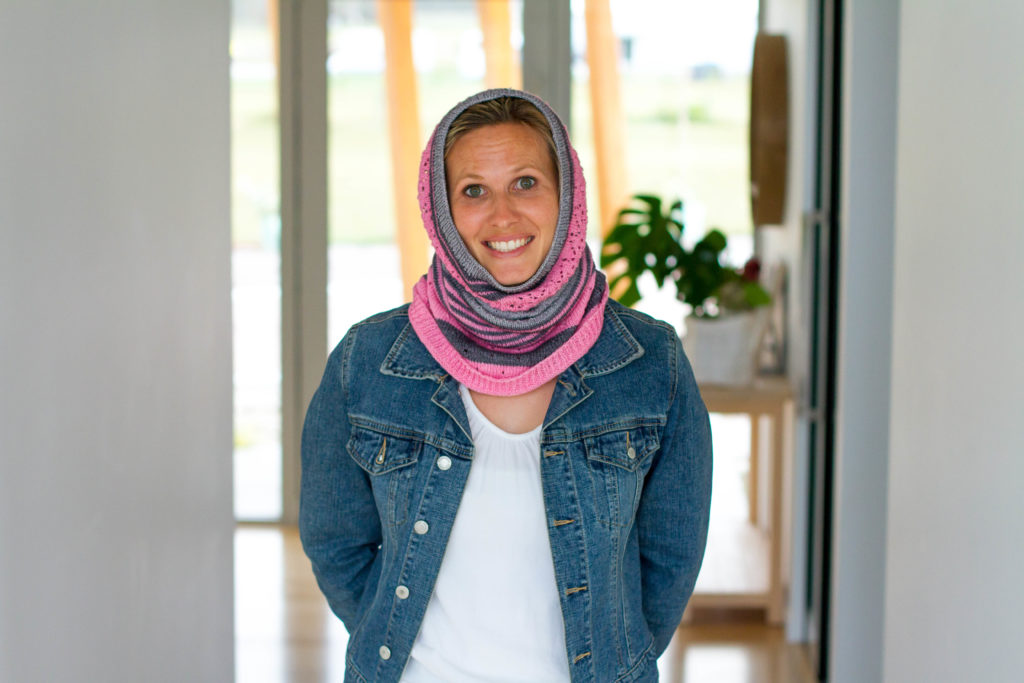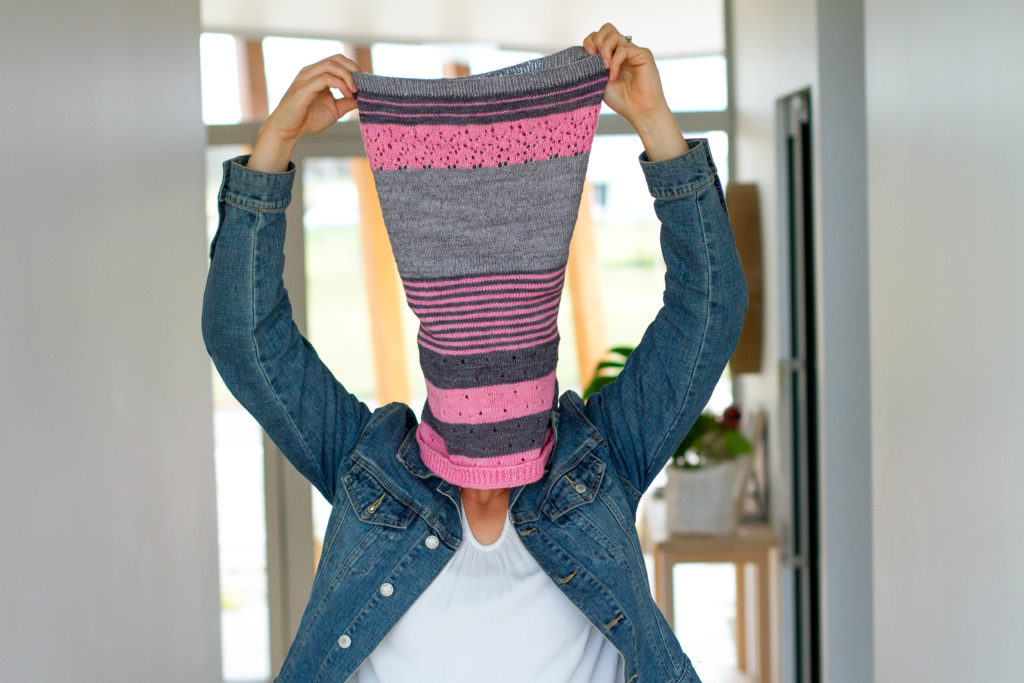 I have well and truly caught the knitting bug. My previous knitting projects have consisted of  rotating the same few patterns over and over but I'm feeling much more confident and having fun branching out into new projects now. 
This 3-Colour Cashmere Cowl is a very popular pattern and a few of my friends have knitted it so I knew it would be a winner. I ordered 3 x 50g balls of Lush sock yarn from Little Plum Yarn (an awesome Aussie dyer who is no longer in business – boo!) and they were the perfect length to knit this cowl without any left-overs. The colours I chose were Gunmetal, Silver & Belle.
If you are unfamiliar with the 3-Colour Cashmere Cowl pattern, it is basically a long, narrow tube, knit in the round on circular needles and consists of blocks of different colour, design and stitches (um…there is probably a more accurate way to describe it but my technical knitting terminology is not up there yet!) Anyway, I loved this knit! It was fun, fairly quick and switching between colours and stitches kept it interesting. 
I love wearing this cowl, the pops of colour brighten up a neutral outfit and, best of all, it is super warm!