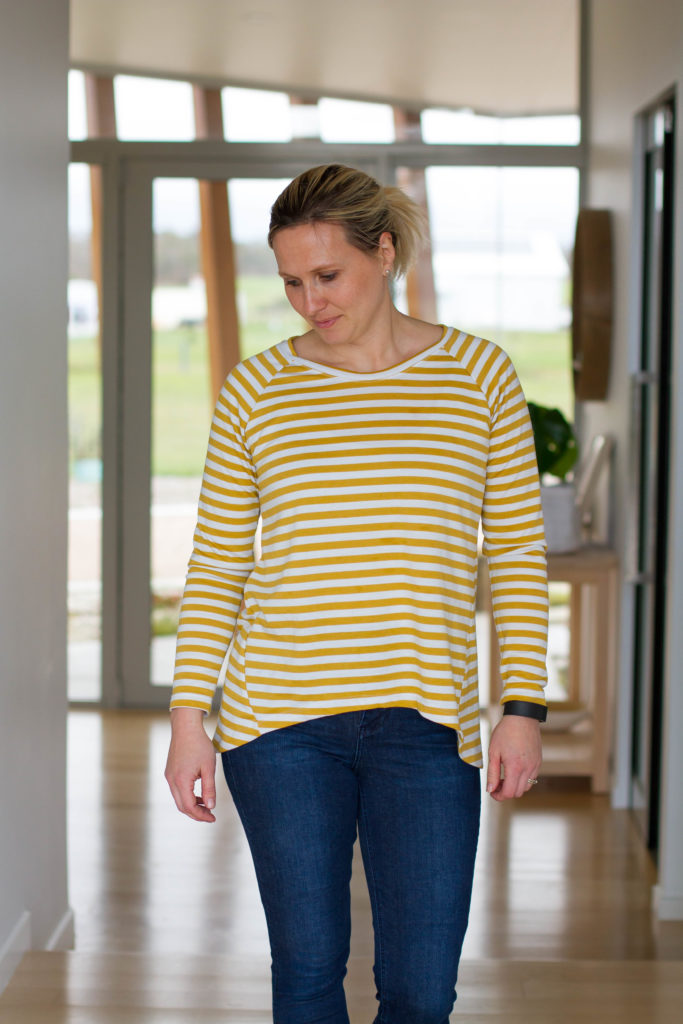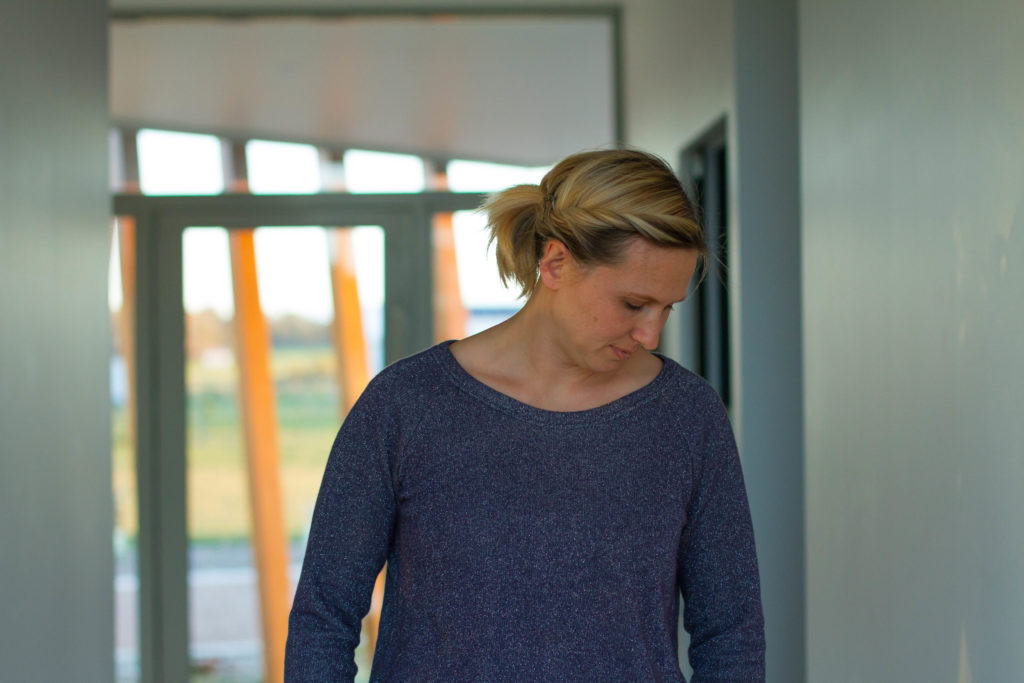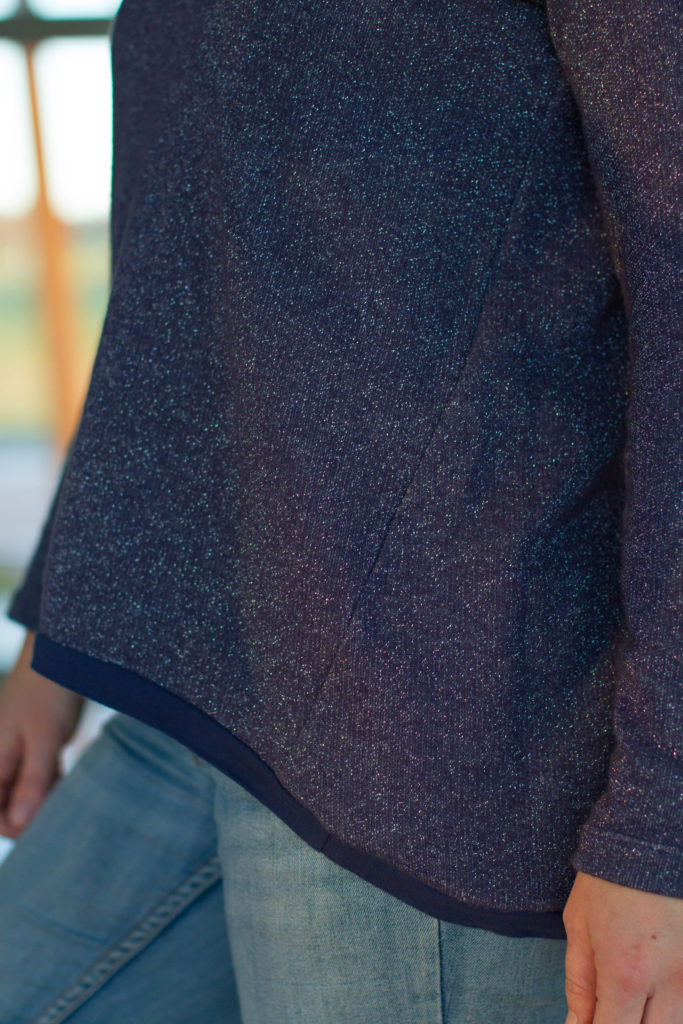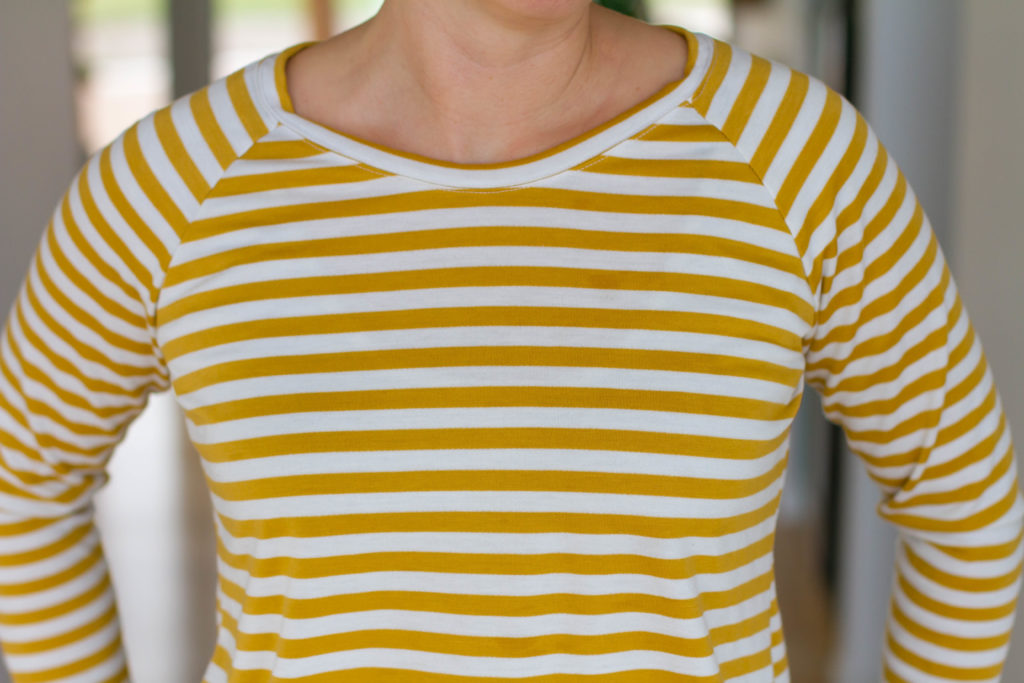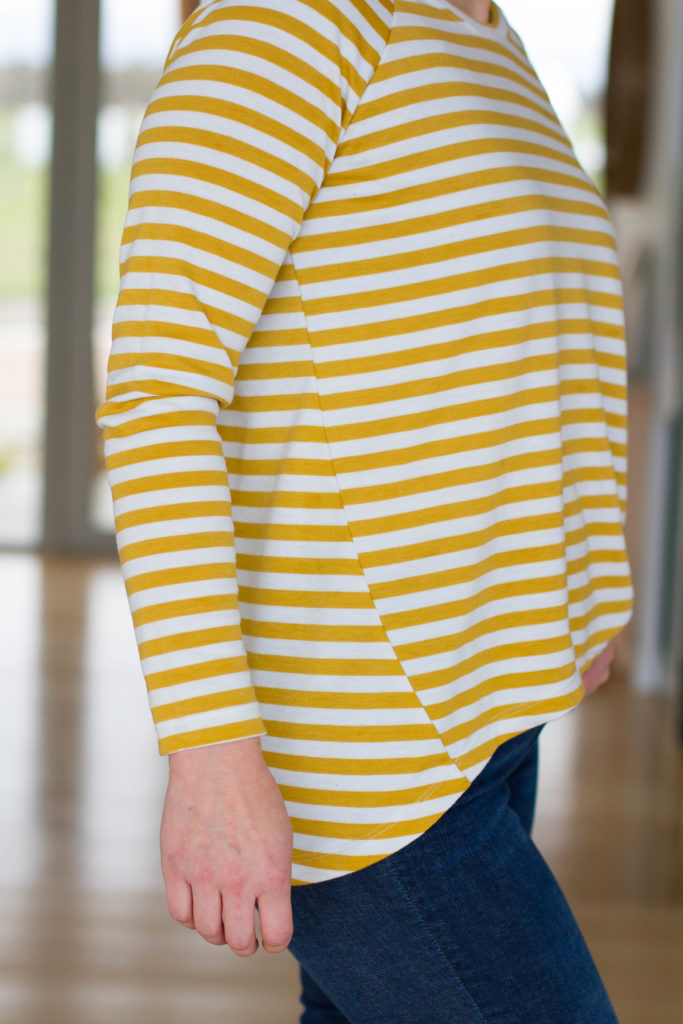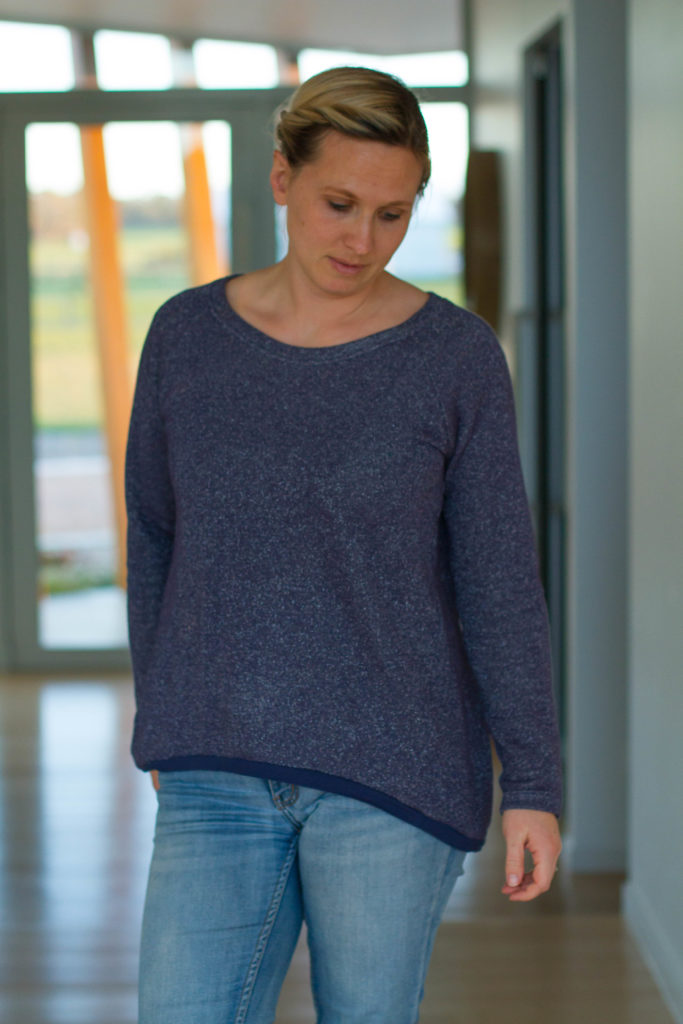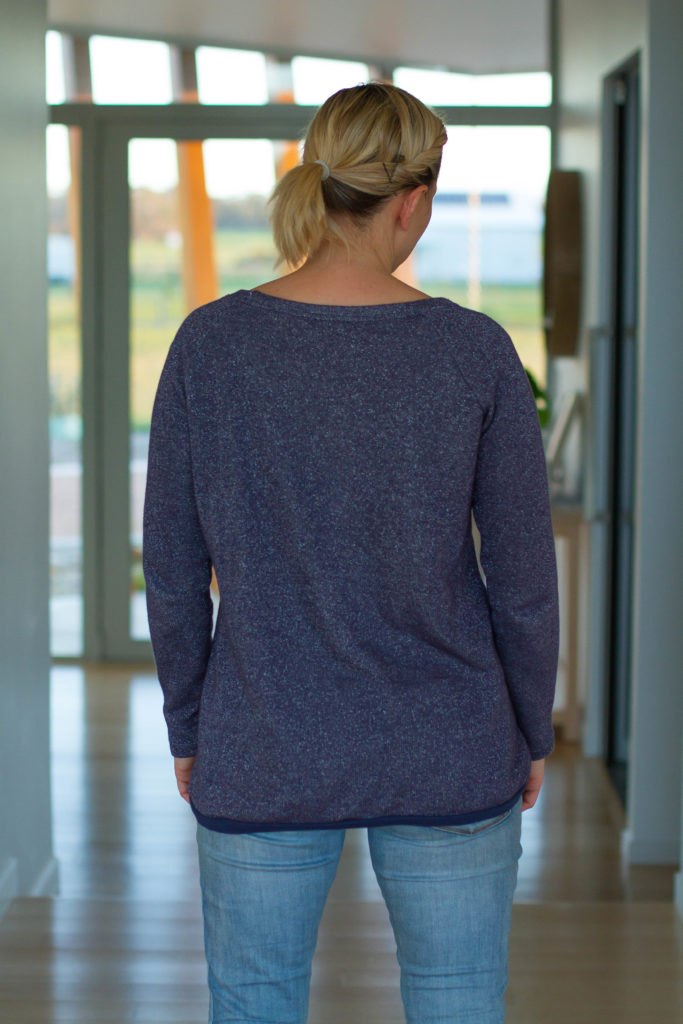 I have a couple more Raglan Twist Tops to share with you today! And this isn't the end of it…I've got 10 hanging in my wardrobe! 

These are two of the first Raglan Twist Tops I made and they have been perfect for cool weather wear. The mustard and white striped fabric is this french terry from fabric.com. It's a poly-cotton blend so I didn't expect it to be very nice, but it is actually a decent fabric. Has pilled a little under the arms after a month or so of wearing but not too bad. I've come to the realisation that it is close to impossible to match side seam stripes when sewing the Raglan Twist Top – so if you can't handle un-matched stripes then give striped fabric a miss with this one! It doesn't really bother me too much though, so I'm rocking the wonky stripe look…the general public won't mind, only sewers notice these fine details anyway! I really like the way this fabric works with the Raglan Twist Top though, it has a soft drape which helps it to fall nicely. I finished all of the hems with a regular fold-under hemline secured with a twin needle stitch. 
The dark blue top is made using a Lillestoff glitter sweat knit from Crafty Mamas. I love European knits so knew that I would love this fabric, I think the dark blue is sold out but here it is in another colourway. This sweater knit is gorgeous to wear – soft and bulky and not itchy at all resulting in a super cosy sweater. The only thing it lacks (like most bulky sweater knits) is a really good recovery. You can see that the top isn't as snug fitting as the ones I've previously shared, not a bad thing, but a good illustration as to how all knits behave and look differently when sewn up. Because of the lack of recovery, the neckline sits slightly wider as there isn't as much elasticity in the fabric to pull it back in. I don't mind this at all, but would think about narrowing the neckline in slightly when I sew this top with a bulky, less stretchy knit again.
I finished the sleeve hems using a fold-under hem, but in order to retain the shape of the curved hem I sewed a contrasting navy blue jersey hemband to the bottom of this one. I tried just folding the hem under but no matter how much steam I applied or what I tried to do, it kept ending up all wavy and flipping outwards due to the lack of recovery in the fabric. The Raglan Twist Top includes instructions and pattern pieces to finish the hems with either fold-under hems or bands so there is plenty of choice depending on what fabric you are using and what look you want to achieve.
The Raglan Twist Top isn't just for cold-weather wear. This versatile pattern includes options for long, 3/4 or short sleeve lengths so is a great wardrobe staple. Remember to grab your copy of the pattern at a discount of 20% if you purchase before Saturday night!