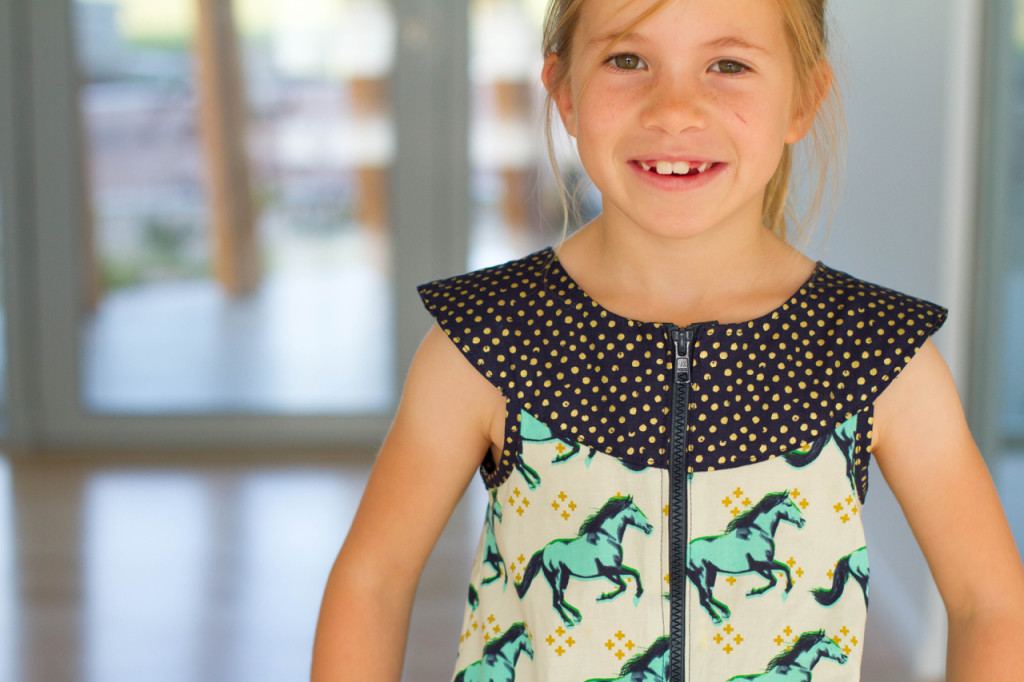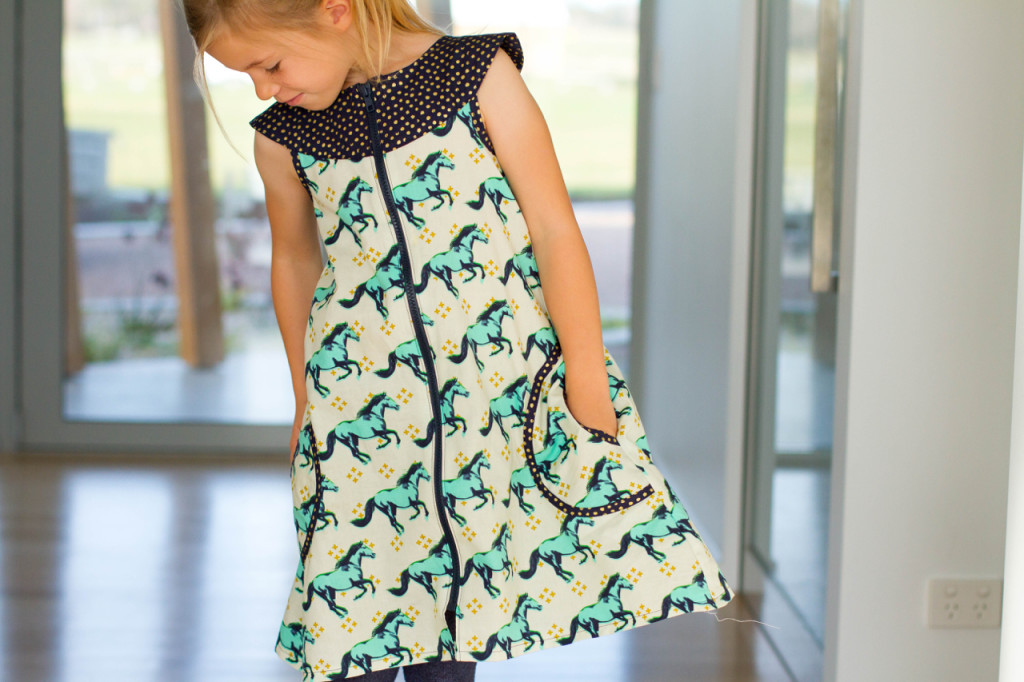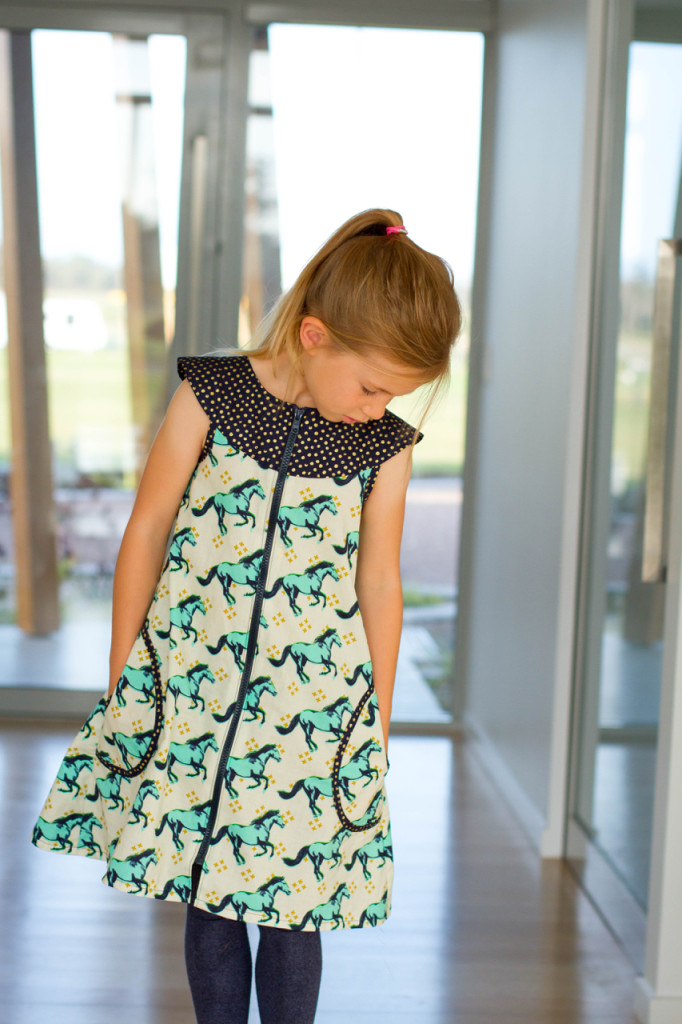 I'm the first to admit that Lil has WAY too many clothes. But when you are the only little girl of a Mother who loves to sew, that's just the way it goes!
We retired her duck Zip-It dress a few months ago (this slow-growing girl gets great milage out of her clothes!) so of course she needed a replacement for the wardrobe.
I really like this horse print fabric from Cotton + Steel and it has been sitting on the shelf for too long. I think the Zip-It dress looks great with a feature print for the main body of the dress. The sleek triangular, a-line shape shows off a favourite print perfectly. For the yoke and bias trim on the dress I paired the feature print with a solid navy scattered with tiny gold dots. It adds a bit of sparkle to the dress.
Zip-It dresses are one of Lil's favourite to wear. Because it is so cold at the moment they are usually paired up with stockings and a cardigan or long-sleeved top underneath but they are an ideal Summer dress to wear while keeping cool.
Our little girl turned 8 this week – EIGHT! I'm making the most of these little girl, dress-making years because I know they will be over in the blink of an eye!
SUPPLIES:  Make It Perfect, Zip-It pattern // Cotton + Steel, Mustang, Horses in Aqua // Dear Stella, Confetti Sparkle, in navy