(Thanks for the GREAT feedback in the last blog post and lots of emails that I have received regarding pattern sizing…I've got lots to think about now and need to make some decisions. Will let you know when I have worked it all out, I am excited about catering for older children though!)
Getting there with the house pics! Looking at these photos makes me realise how bare our walls are! I didn't mind so much when we first moved in, but am ready to start some serious decorating now 🙂
Starting at the front door…it opens into a loooong hallway that goes all the way to the other end of the house. (Check out how dirty the grey weather boards are – that's what happens when you have no grass outside! We should be getting topsoil down and start planting some grass in the next couple of weeks and then we can give the outside of the house a good clean.)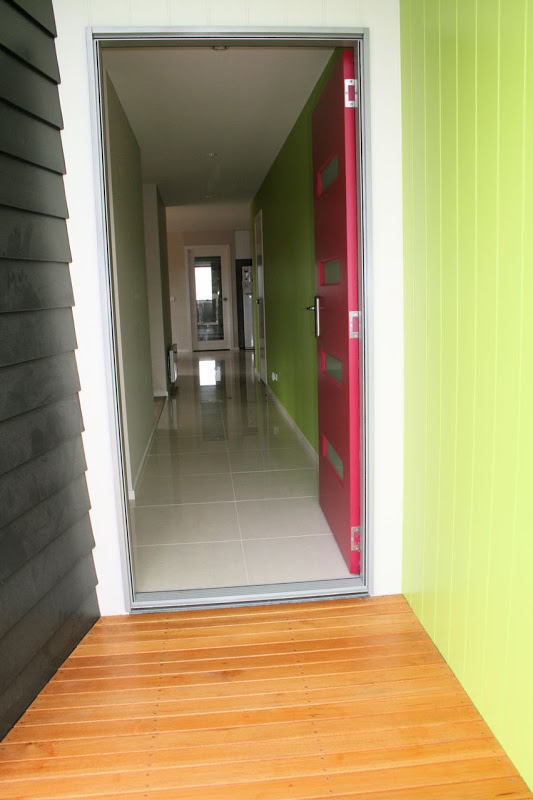 And looking back down the hallway from the dining room. We contemplated painting the inside of the door pink too but thought it would make the end of the hallway too dark. The door to the left goes into the garage/laundry and the break in the wall to the right to the lounge room. What to hang on the green wall? I've been thinking of a collection of fabric covered canvases all in different dark brown prints…any other thoughts?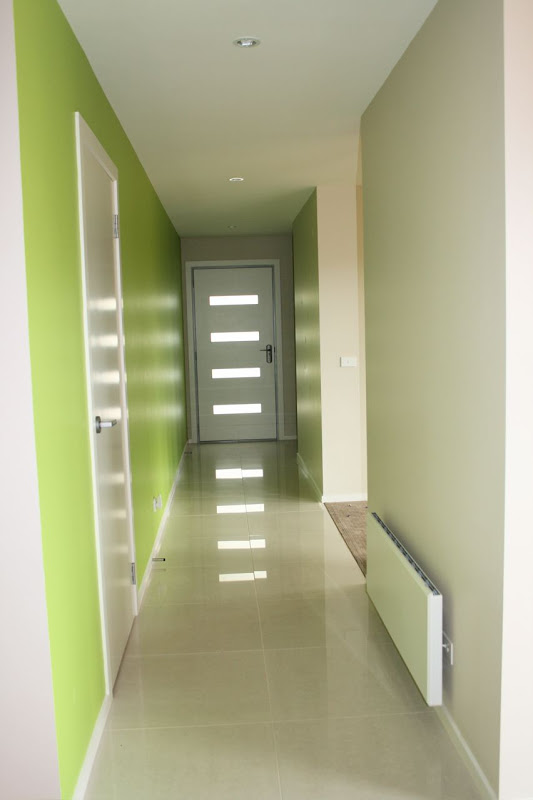 Just as you walk through the front door there is an alcove in the wall with a built in bench. This is going to be a "pretty" area 🙂 I am on the look out for a BIG ornate frame that I can paint a solid colour and hang on the wall. Also going to find some nice baskets to sit on the floor to hold shoes.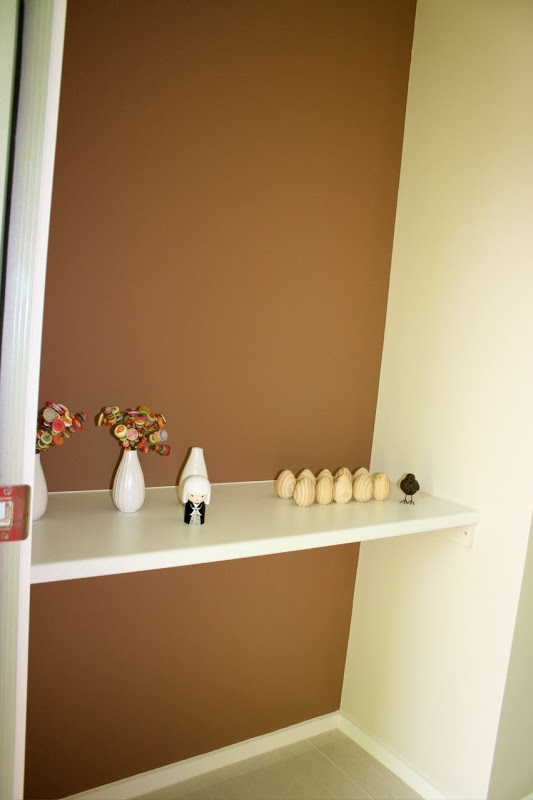 Into the lounge room…see what I mean about being able to keep an eye on the kids playing on the deck from here?!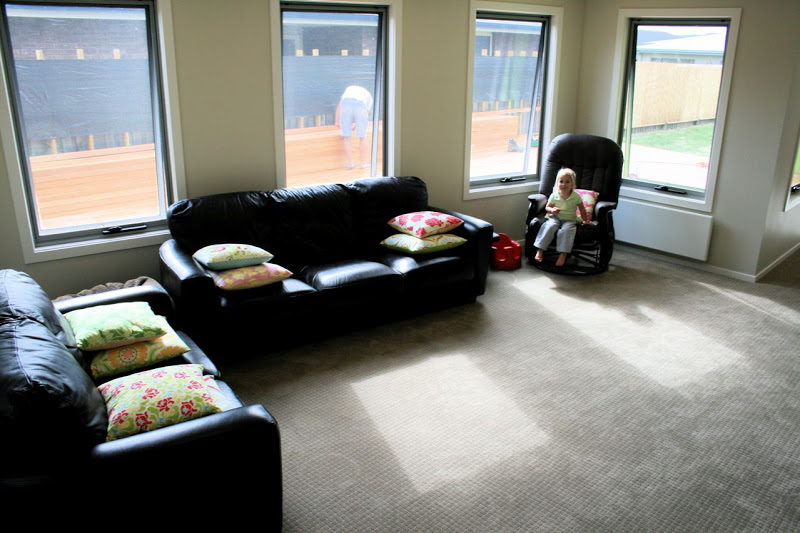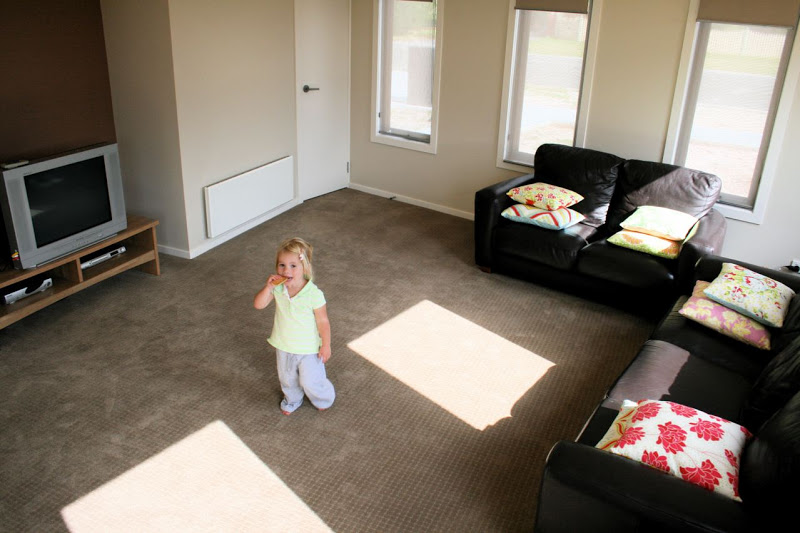 And this is our little computer nook. It sits in the wall between the loungeroom and the dining room. We installed a built in bench here too (same as in the front entry) so that we didn't have to worry about a computer desk. Currently on the lookout for a little filing cabinet or drawer system to pop underneath and hide the cords – this is Tommy's FAVOURITE place to play at the moment so we need to hurry up and find something that we like!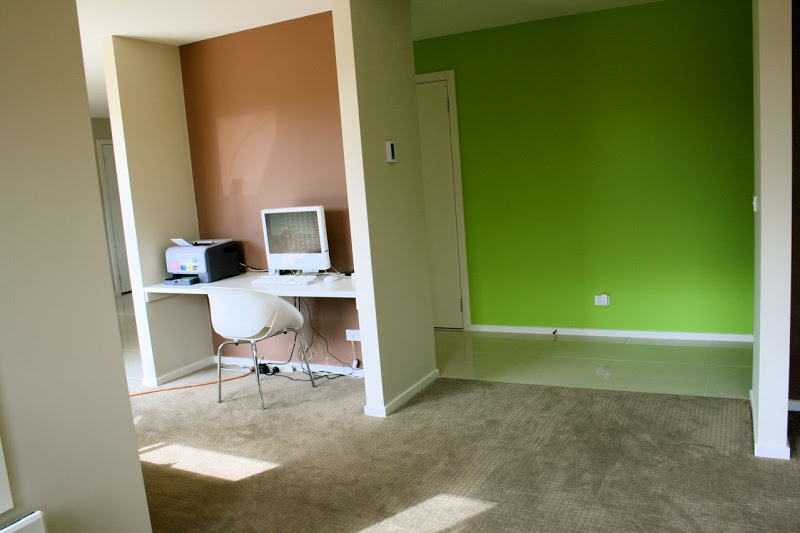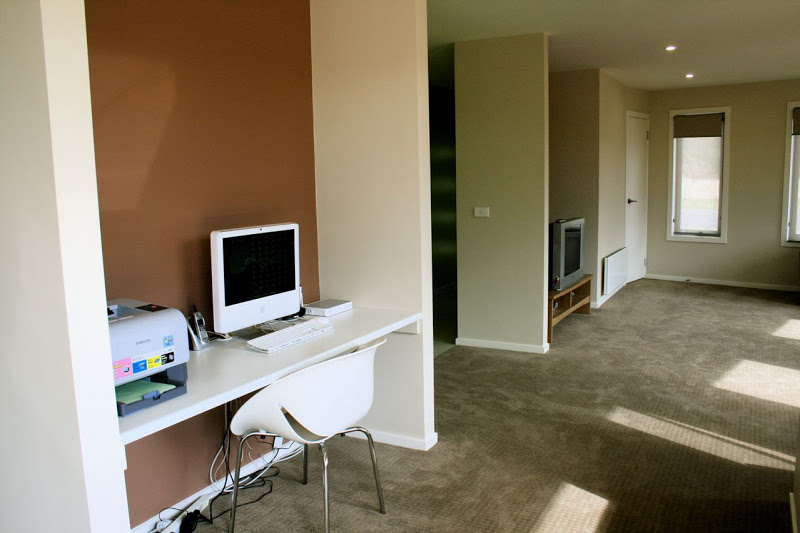 And there you have it! I think all I have to share now is the studio…might be awhile because it is NEVER clean 😉