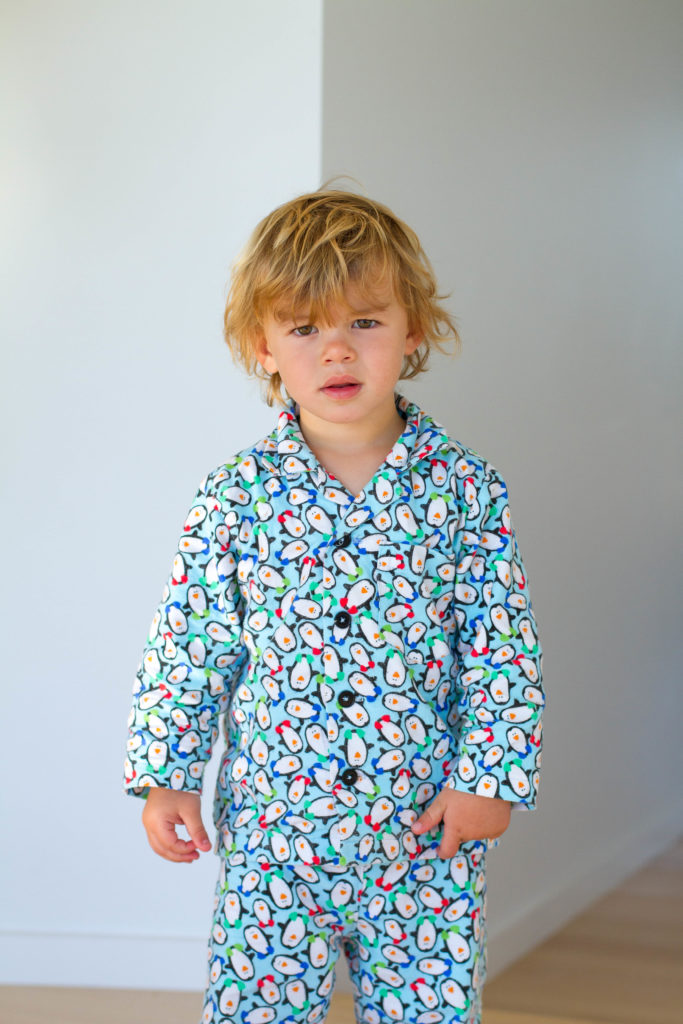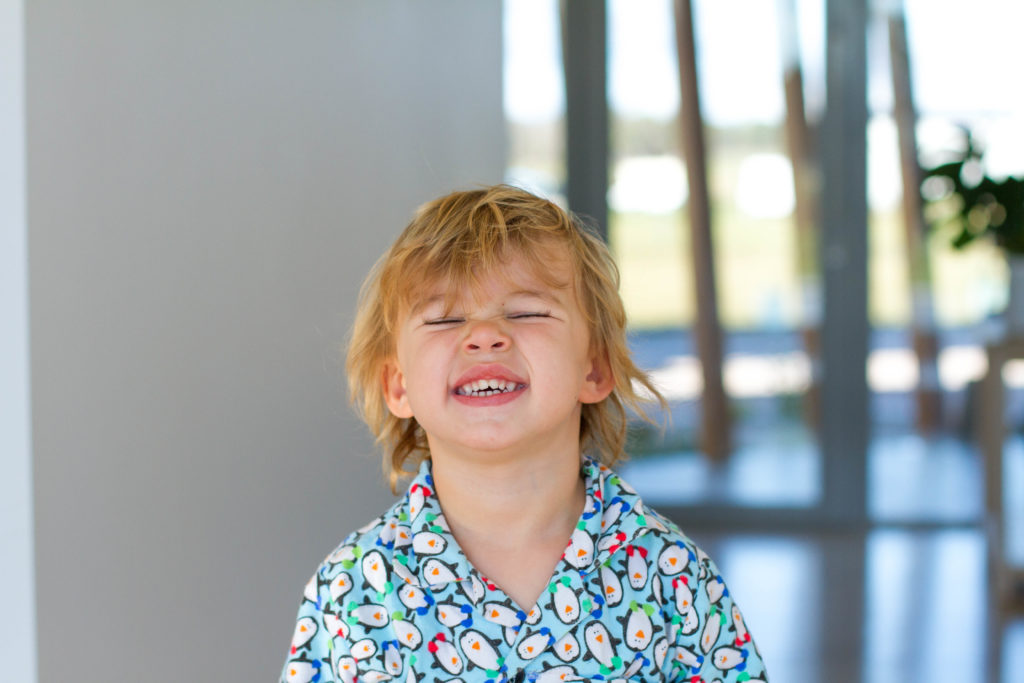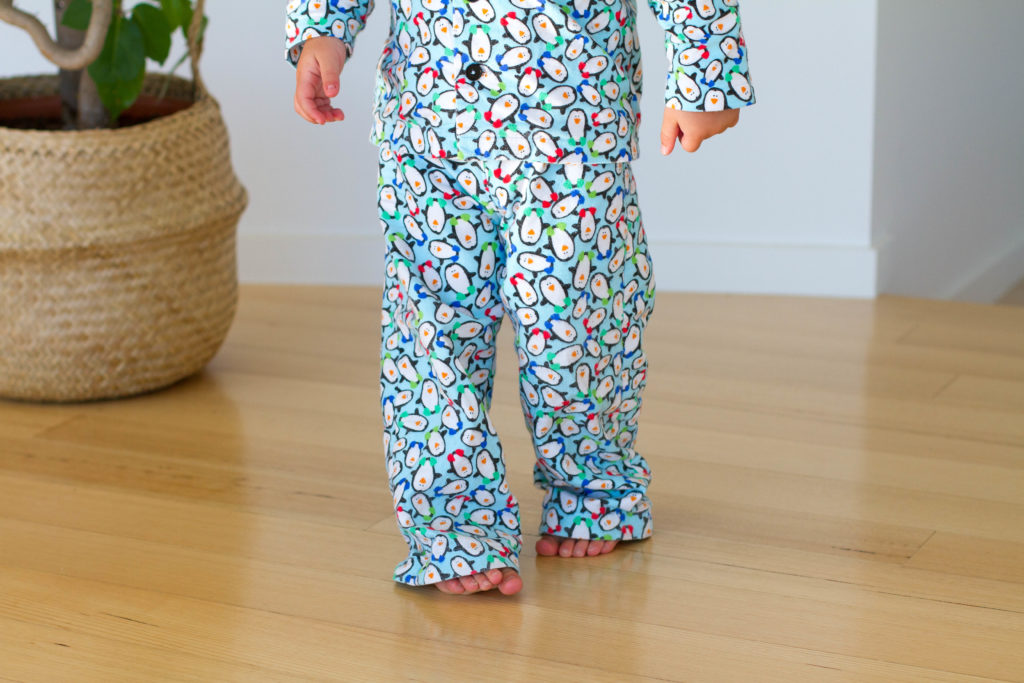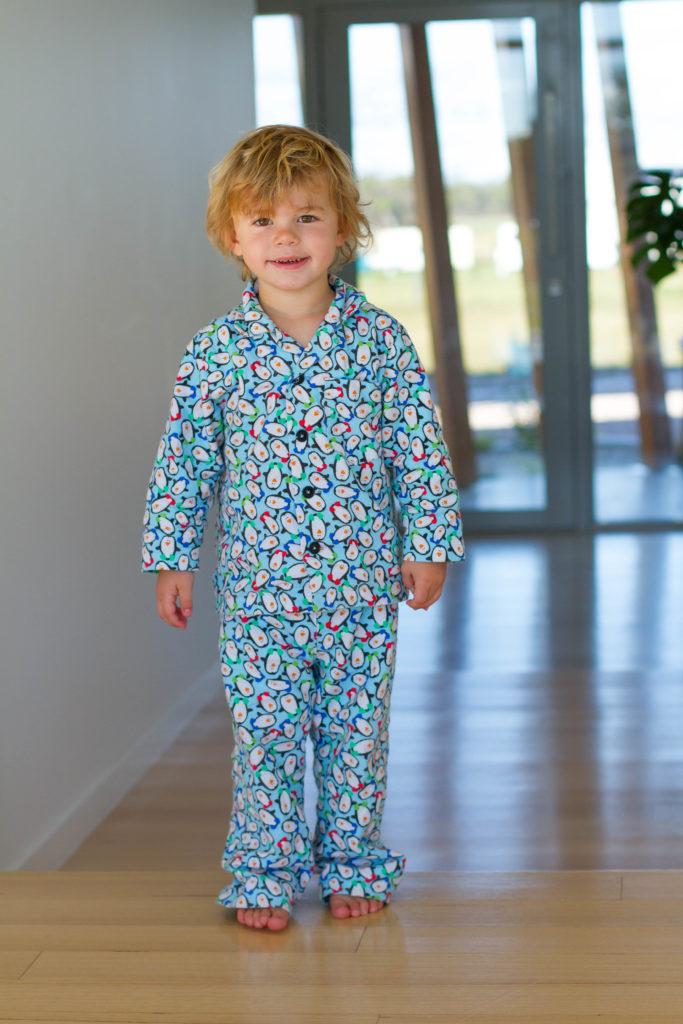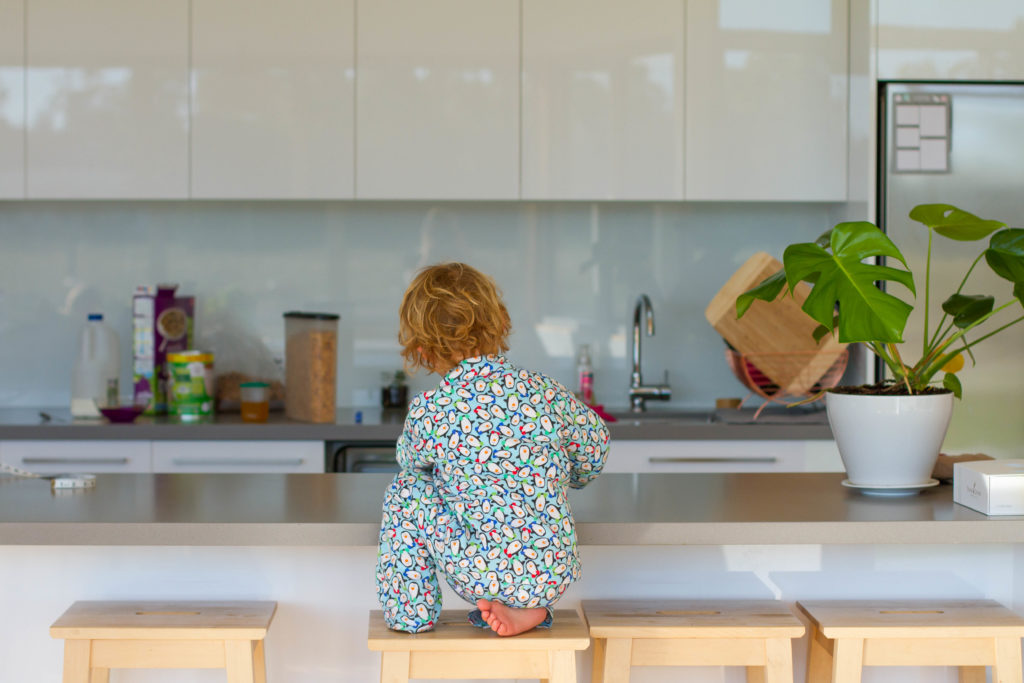 The smallest things are always the cutest, right?
Of course Harvey had to get himself a new pair of jammies when I was working on the pattern for Catnap Pyjamas. I thought this penguin fabric would be a winner, and I was right. He absolutely loves them! But now he wants a pair with chickens…for some reason lately he has been all chicken-everything, and I'm sure I'll come to the party and make him some more!
I sewed a size 3 for Harvey – he turns 3 in a few weeks and I am really happy with the fit. Big enough that he will easily get to wear them all Winter, but not too long or loose that they are uncomfortable or impractical to wear now.
Harvey is definitely our craziest kid…being the baby of the family, he does have a great audience and thinks that everything he does is funny! Well, I actually agree…everything he does is pretty funny for now. We might change our minds when he turns 6 though!!!
Don't forget that the Catnap Pyjamas is on special until Thursday night. Get it 20% off now and start sewing some cute PJs for your babies.
SUPPLIES: Make It Perfect, Catnap Pyjamas pattern // Michael Miller, Penguin Toss flannel in Aqua