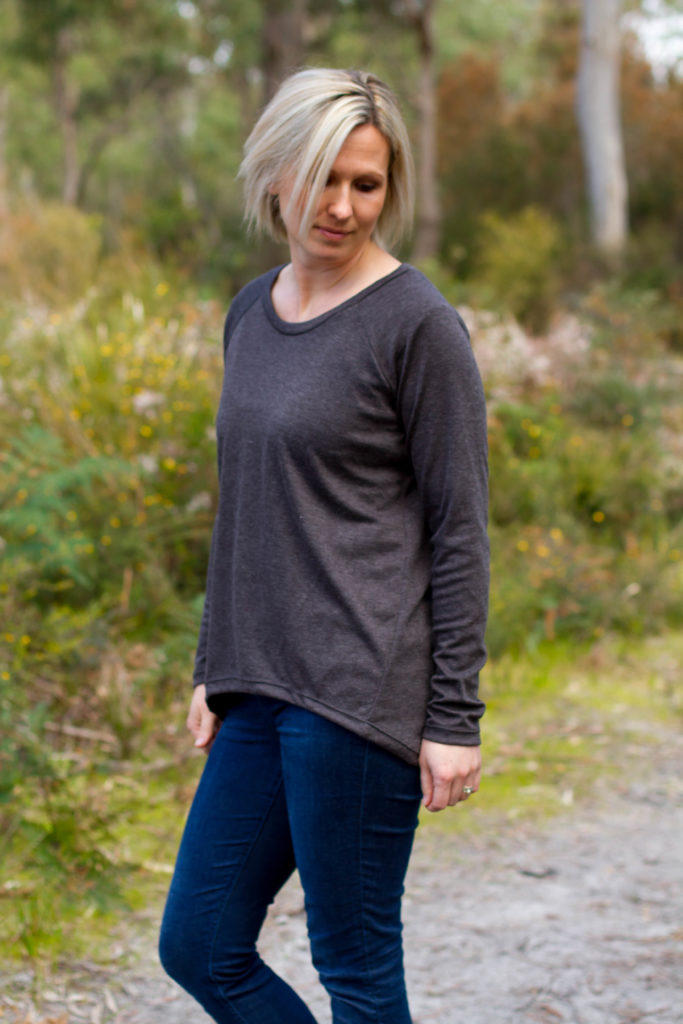 It's fun to mix things up now and again, so we've put our twist on the classic raglan top.
Playful twisted side seams, extending to the front of the top give the Raglan Twist Top a super-flattering shape making it easy to wear for every body size.
With short, three-quarter or full-length sleeve options you can decide whether to finish the sleeves by adding cuffs or simply turning-up the sleeve hems.
The curved back hem and slight-bell shaped silhouette flatters your figure so cleverly that you'll want to wear it with everything.
Experiment with different colour and pattern combinations, throw on with skinny jeans or a straight skirt and the Raglan Twist Top will fast become your new go-to!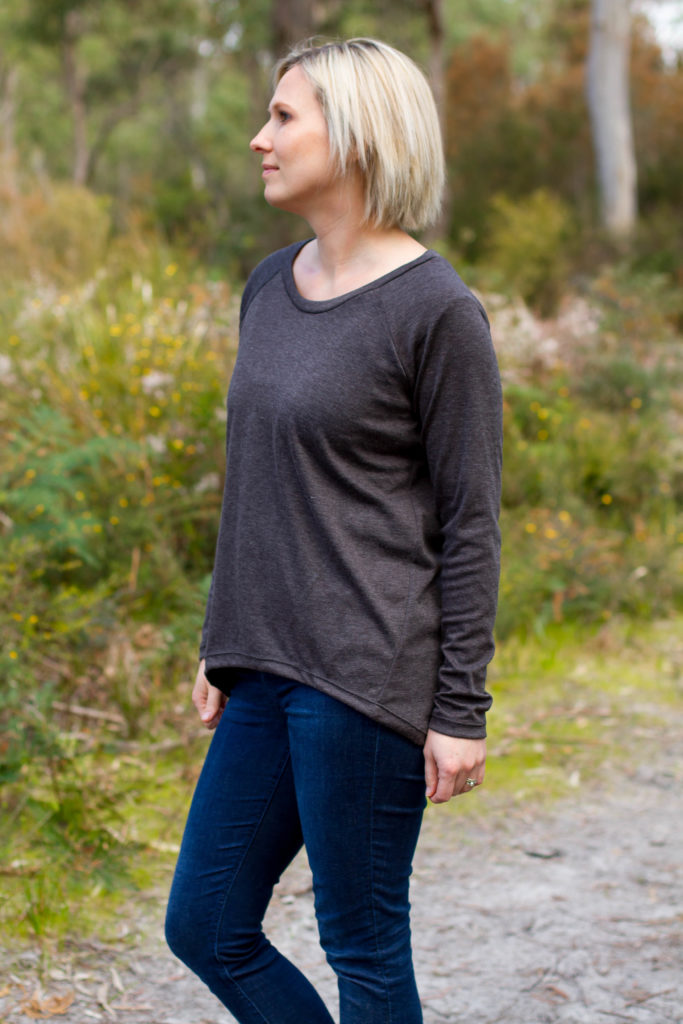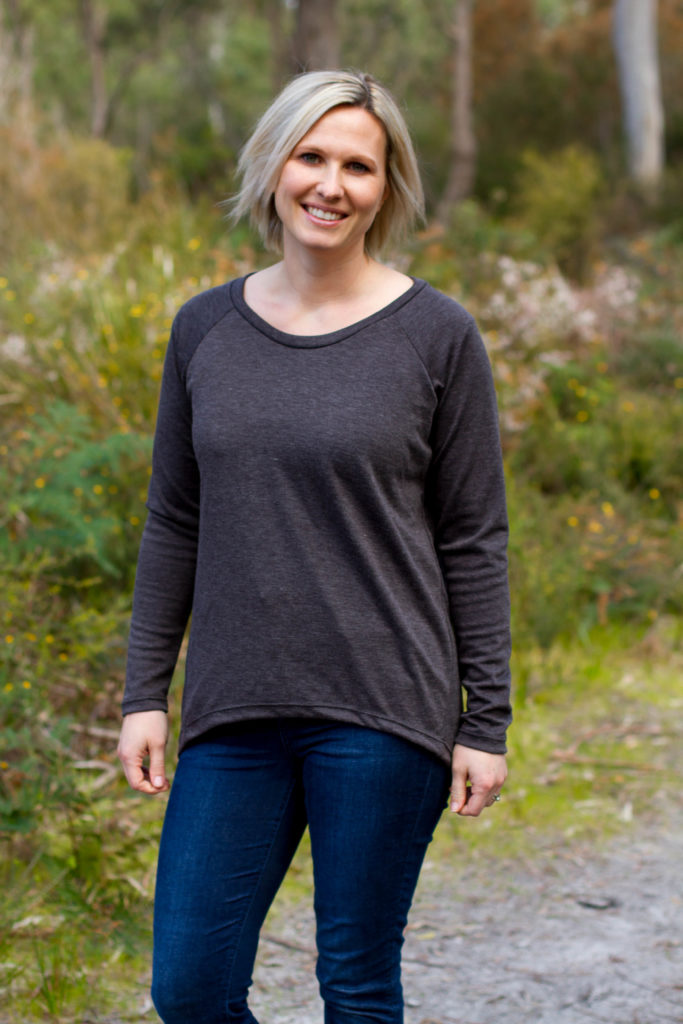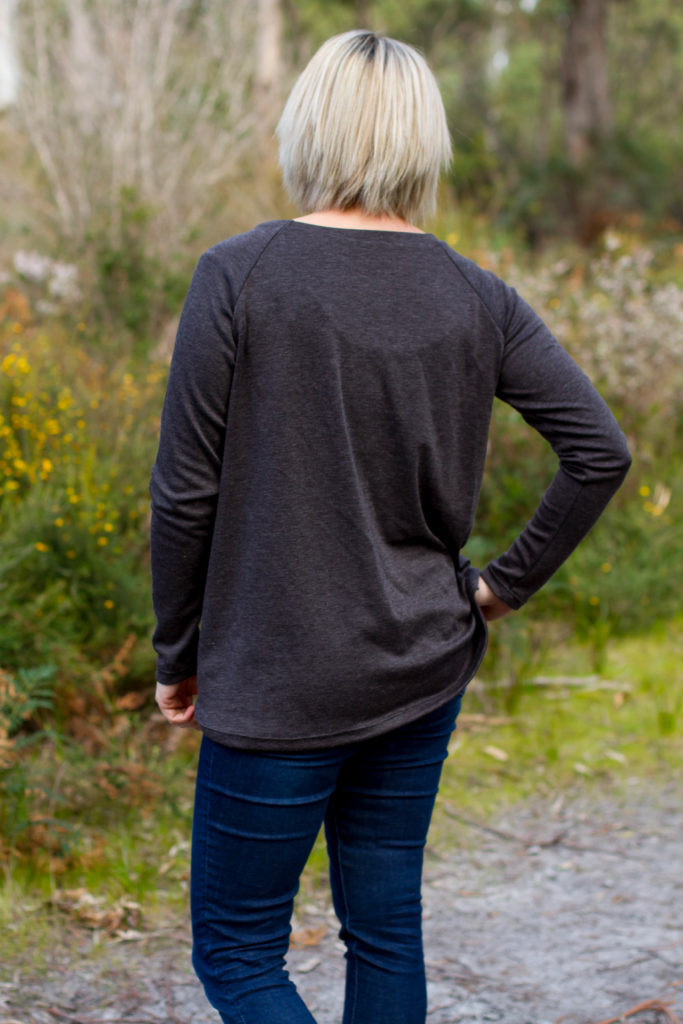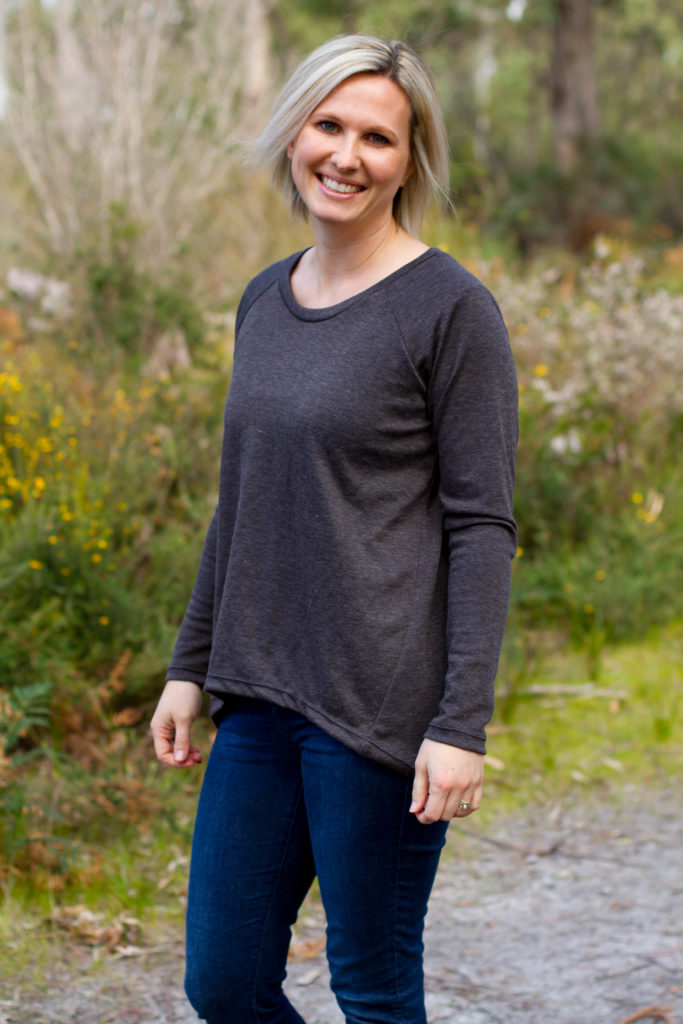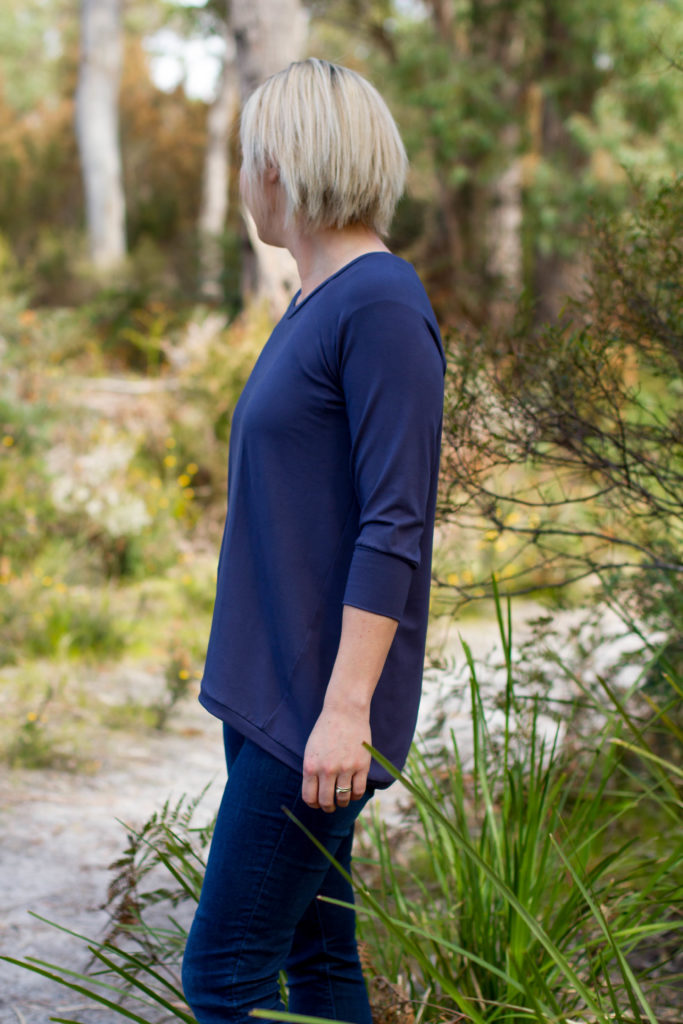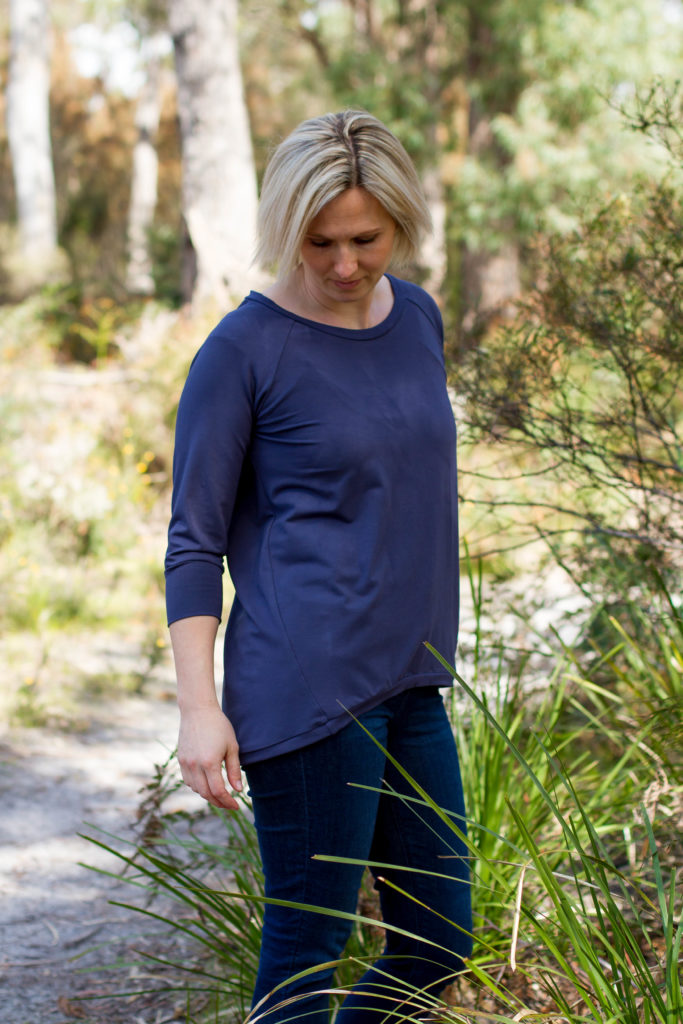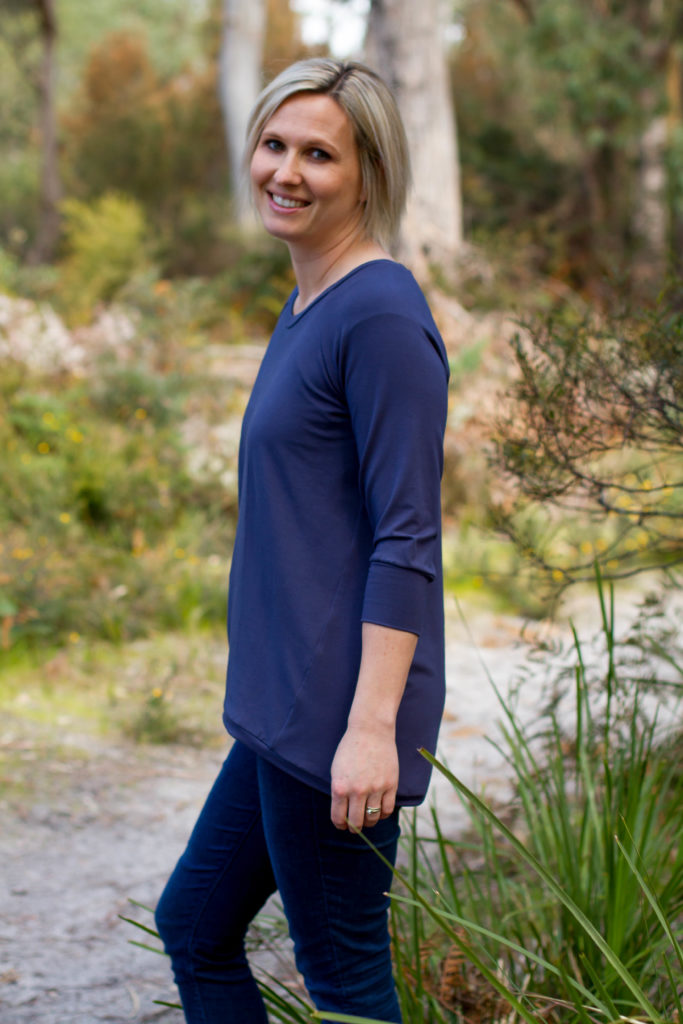 When it comes to sewing clothes for myself I'm always looking for style with comfort-factor. I figure if I'm going to put in the effort to sew myself something, it needs to be comfortable or else I'm not likely to wear it as much. The newest pattern to join the Make It Perfect collection is the Raglan Twist Top – an extremely comfortable raglan-style top with a clever twist.
The Raglan Twist Top is as comfy as your favourite sweatshirt, but with classy shape and style to not only flatter your body shape, but to make it just a little more sophisticated enabling you to wear it out and about with confidence. I've been living in my selection of Raglan Twist Tops since starting to design this pattern a couple of months ago. With a choice of short, 3/4 and long sleeves you can wear this pattern through all seasons and create an wardrobe of Raglan Twist Tops to keep you going!
When it comes to fabric choice for the Raglan Twist Top, the pattern is designed for use with stretchy knit fabrics. From my experience with the pattern, I've found that I prefer using jersey or french terry knits that have a really good recovery and a soft but heavy drape. The pattern includes a couple of different options for finishing the hems on your tops too…you can either fold the hem up and sew down using a stretch stitch (lots of options included in the pattern!) or you can finish all of the hems using sleeve cuffs and a hemband around the bottom hem for those of you who are a little daunted by hemming knit fabrics or simply like the look of a cuff.
One of my favourite features of the Raglan Twist Top is the dramatic scooped back hem. I love the slight bell-shape that the hem gives when combined with the twisted side seam. It feels pretty and feminine and is practical for all of the bending down and running around Mum-duties that other tops may restrict! The dramatic twisted side seam also allows you to play around with mixing and matching different colours, prints and patterns to create one-of-a-kind tops you won't find anywhere else.
If you are looking for a super fast sew, then try out the Raglan Twist Top – I guarantee you will love this addition to your wardrobe!
I hope you are as excited about this new pattern as I am! I have plenty more versions to share with you over the next little while and can't wait to see what you create with this pattern.
In the meantime, you can see and read more about the Raglan Twist Top in the store and the pattern will be on sale at 20% off until 10pm Saturday 1st October (AEST) – no coupon required!
(Wholesalers wishing to stock this pattern in their stores can contact my distributors here.)