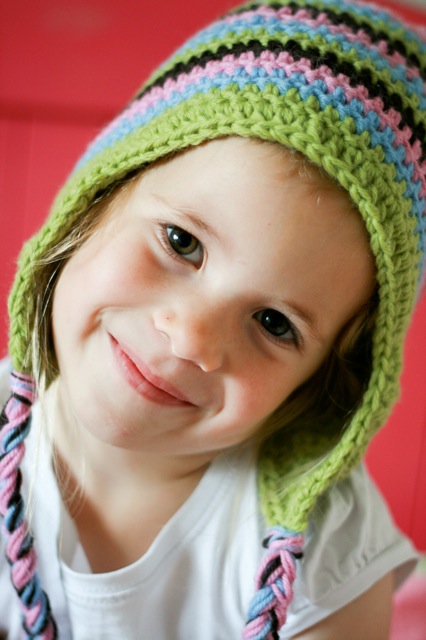 When I started knitting Lil's dress, I was hunting through my knitting supplies for some needles and found a few balls of yarn I've had for ages that I thought I should use up (in an effort to make sure that my yarn stash doesn't end up as big as my fabric stash!)
A quick hunt on Ravelry brought me to this Earflap Hat for Kids pattern and I proceeded to get crocheting.  With very unfortunate results…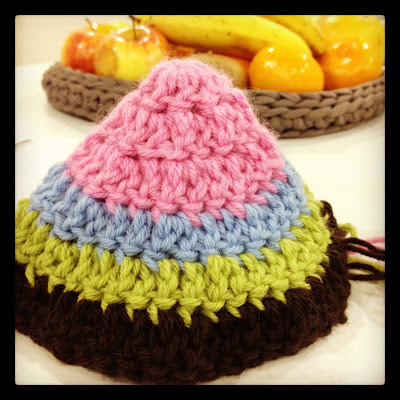 No matter what I did, the beanie looked like a volcano instead of having a nice flat, rounded top!  Lucky a helping hand was nearby and Tayla popped in for a quick lesson – I'm still not sure what I was doing wrong because I swear I did the same as she did, but obviously not because hers worked and mine didn't!!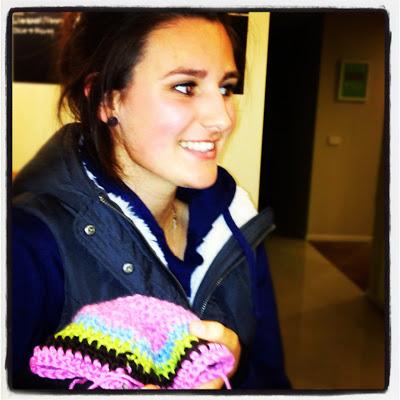 Anyway, the beanie was completed in a couple of evenings and is now fit for wearing!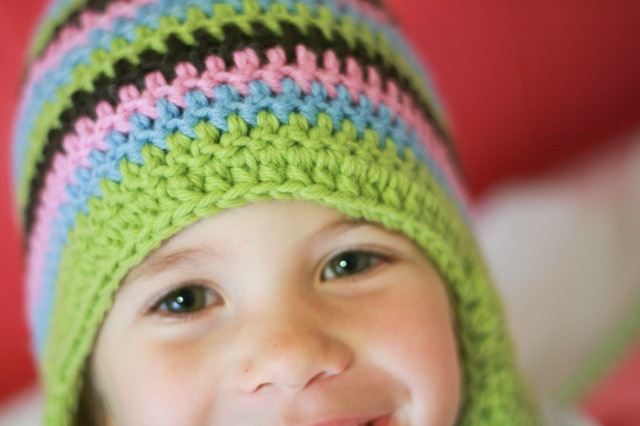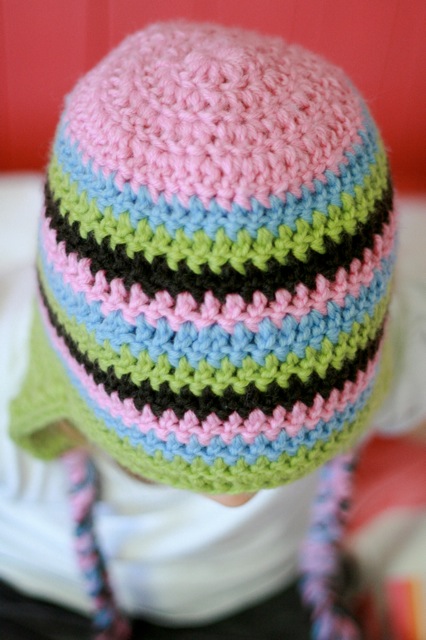 It is far from perfect – I didn't follow the pattern exactly and just kind of eyeballed the size and how much to increase/decrease my rounds.  And it ended up a little looong…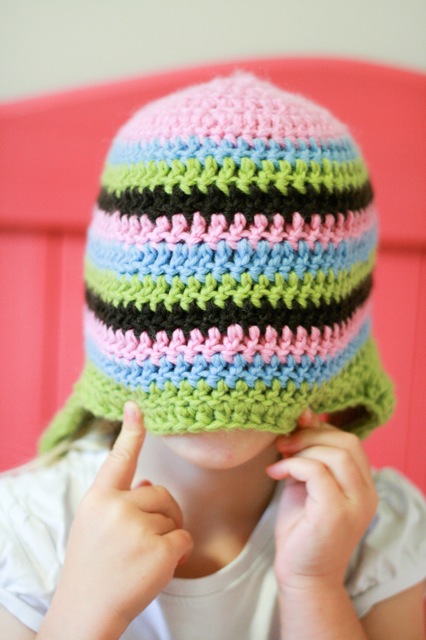 But whatever, it still looks cute and I'll be guaranteed it will still fits when she is 25!
The yarn is nothing special, just some basic from Spotlight and isn't really lovely at all, but will work fine for an everyday beanie that I don't really care what happens to!  It was a fun, quick project anyway that put a small dent into my craft supply stash, so that makes me happy 🙂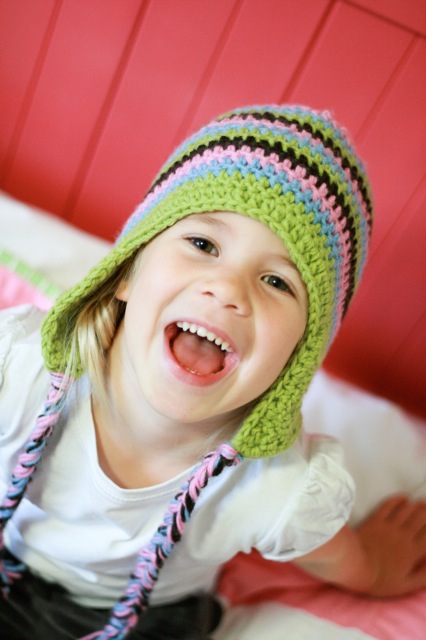 P.S. Pop over to
Syzy Hausfrau's blog
to read an interview I took with her for World Wide Knit in Public day – did you even know there was such a day?  I didn't!!