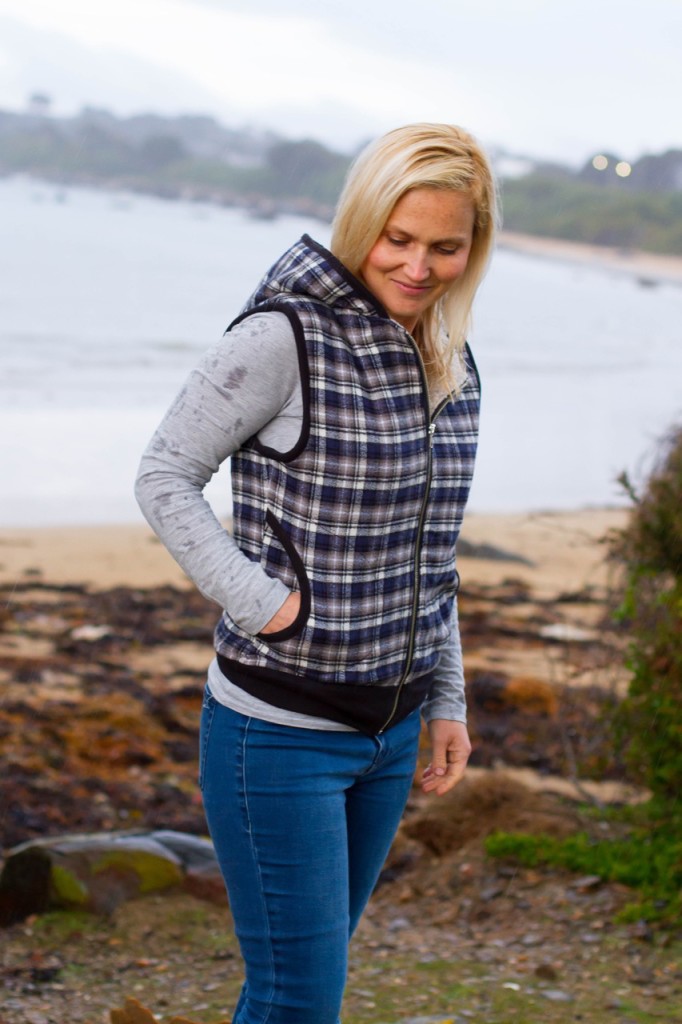 Don't let the weather dampen your style, layer up in the cooler months with The Women's Hero Vest. A simple, flattering shape that is easy to wear for all body types, this zip-through vest will keep your core warm without sacrificing style.
The exterior can be made from virtually any fabric – woven or knit, allowing you to create endless styles and with a fleece-lined lining you will stay toasty warm no matter what the weather.
Topped off with a functionally stylish hood and trendy side pockets, the Women's Hero Vest is an essential layer for the modern wardrobe.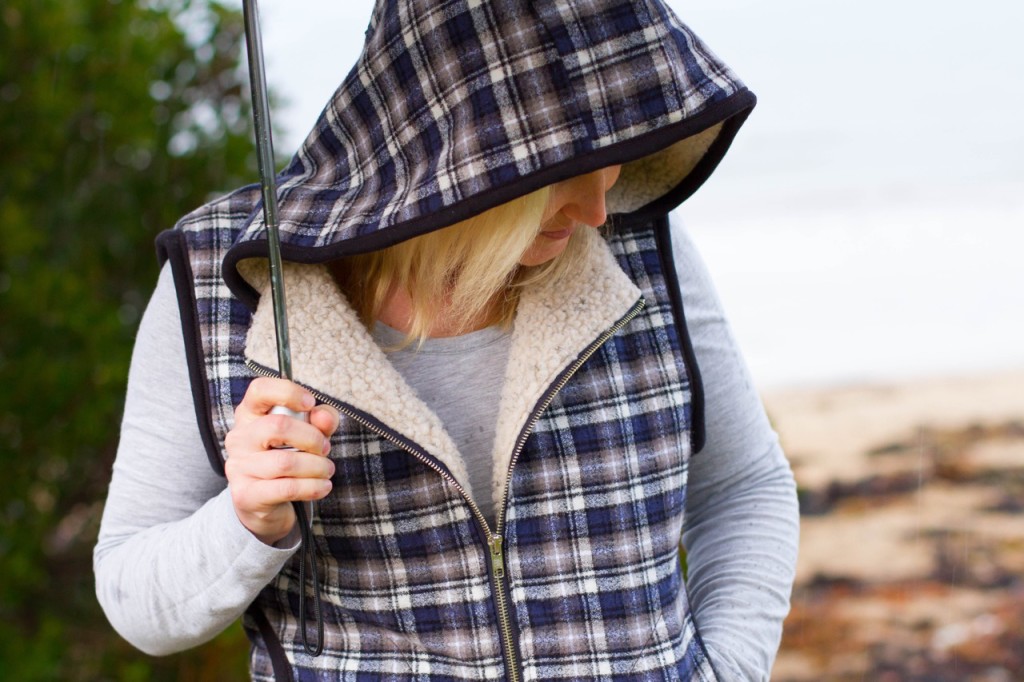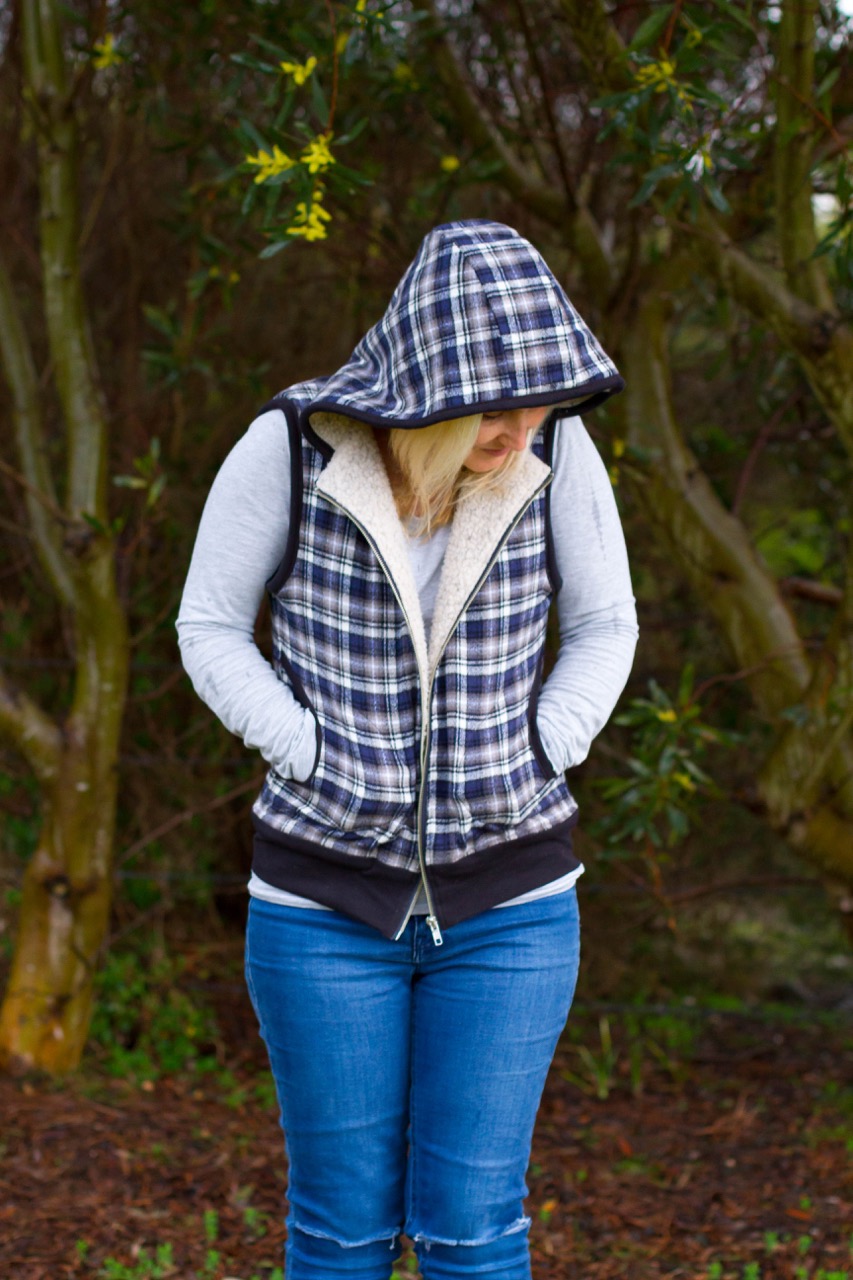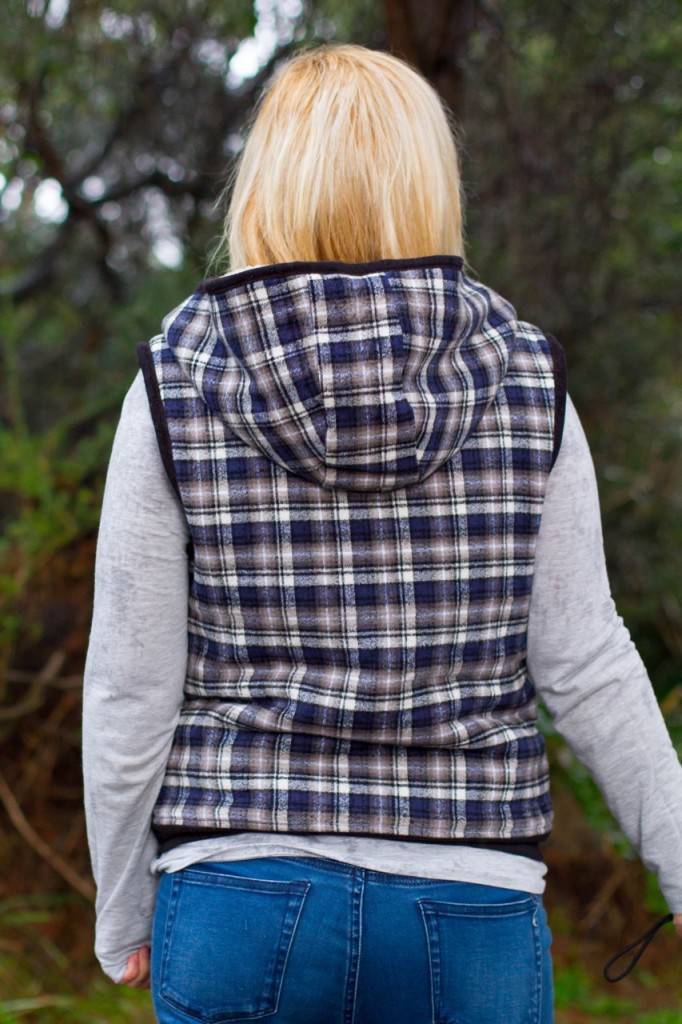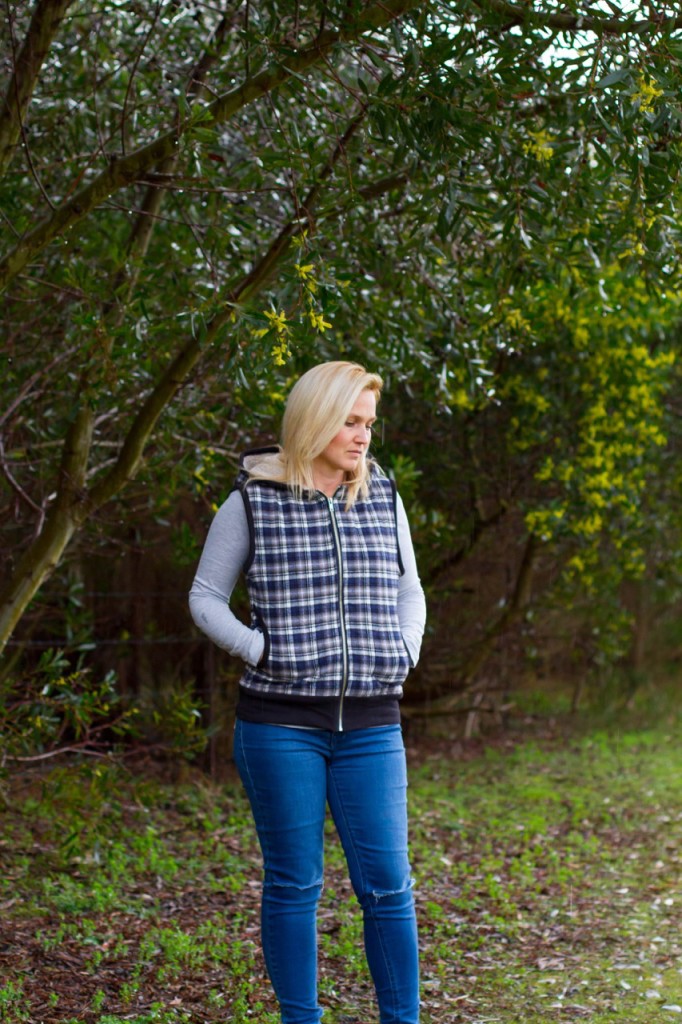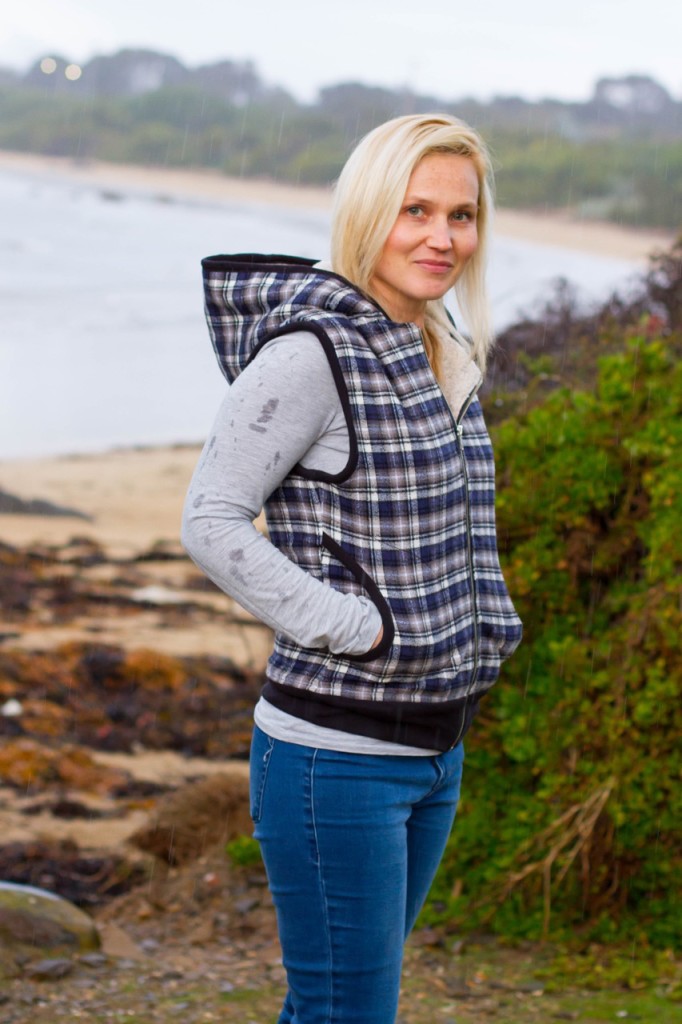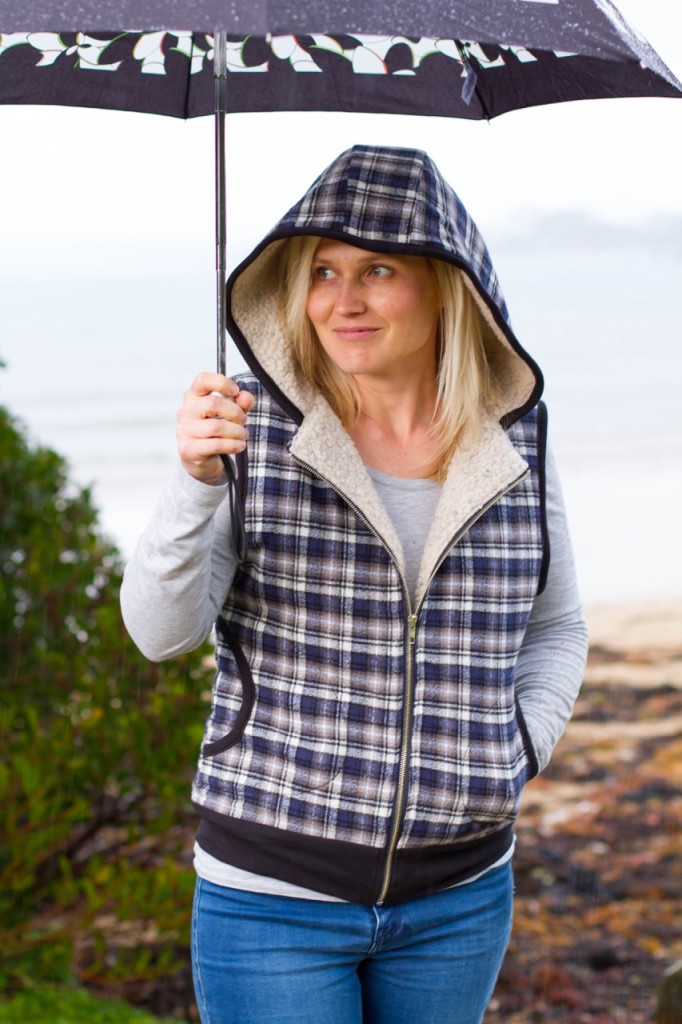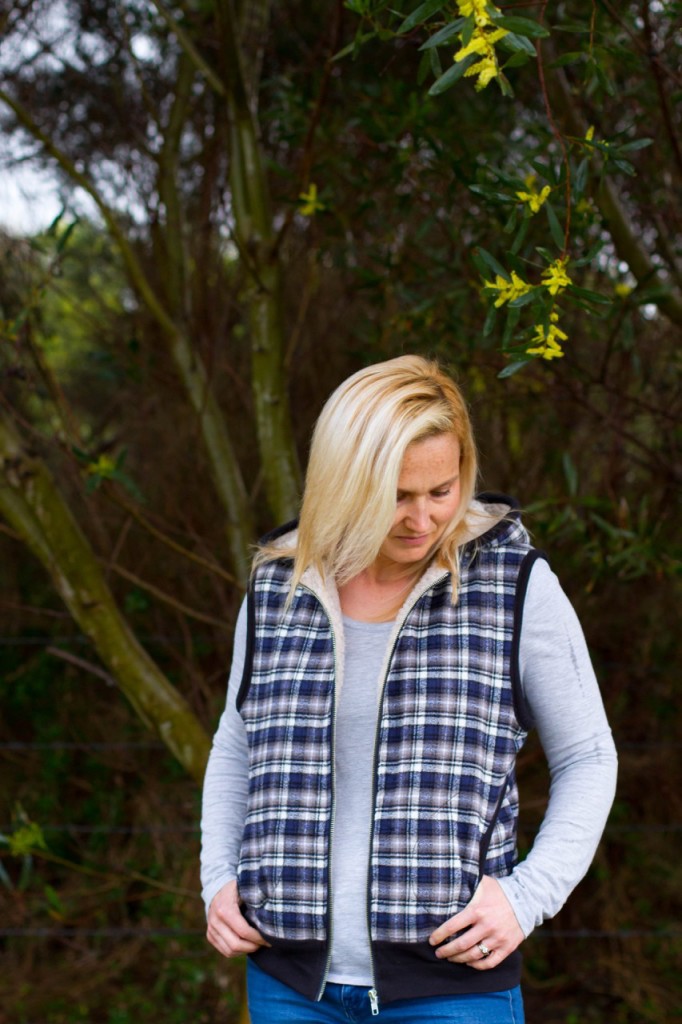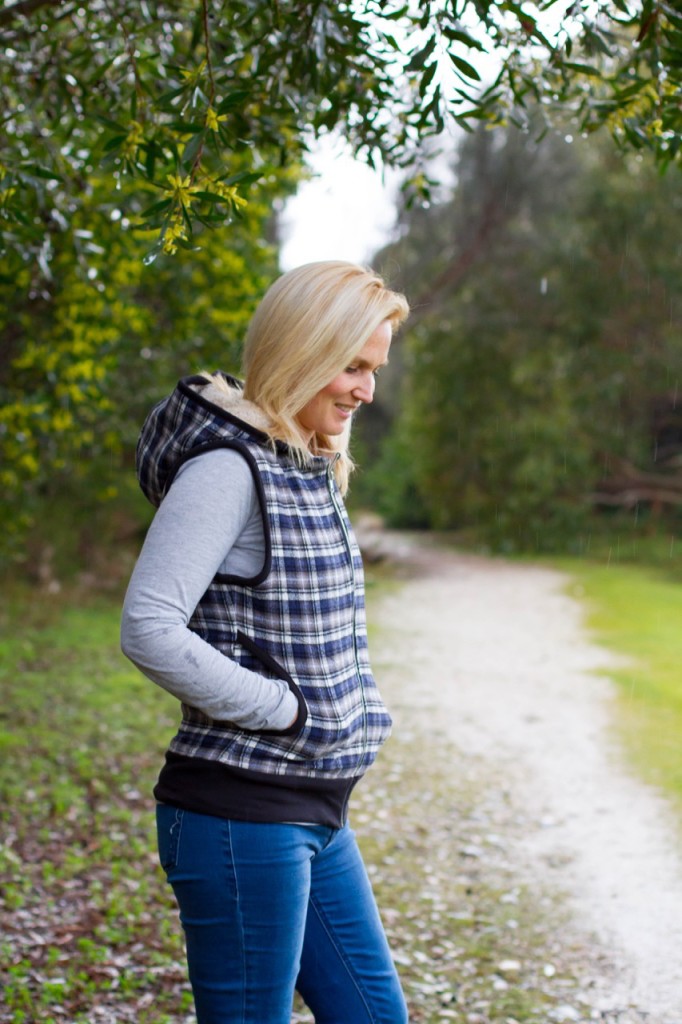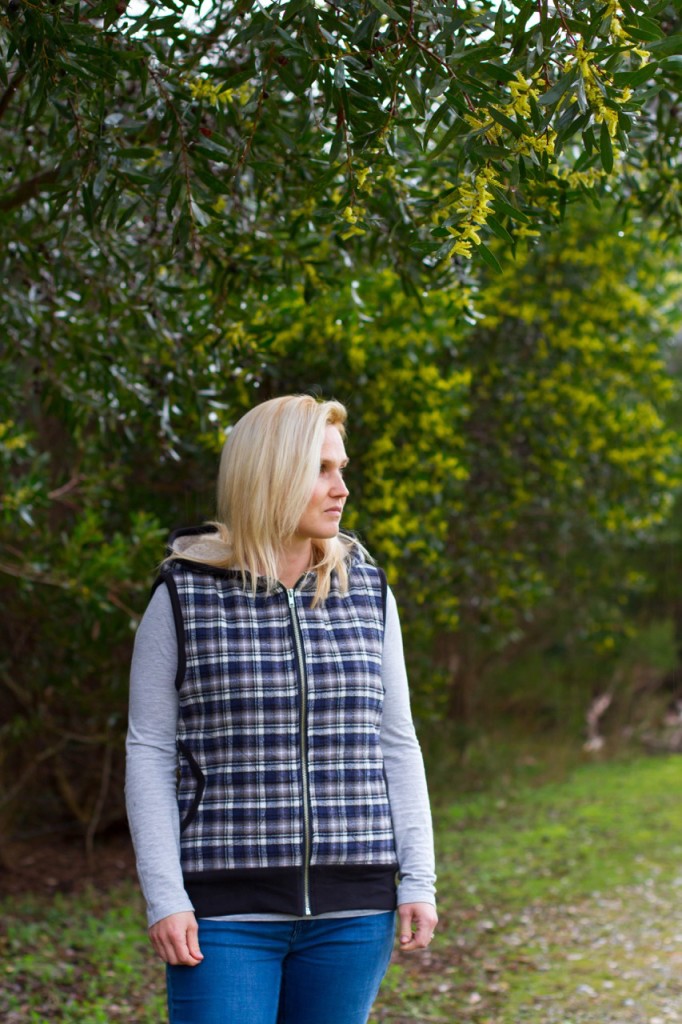 Today I am thrilled to welcome the Women's Hero Vest to the Make It Perfect pattern collection!
I have to be honest with you…as I started designing this pattern, I wasn't feeling that enthused. But I had been hounded and hounded over the last year or so by lovers of the kids Hero Vest to produce a women's version. So much so, that I couldn't ignore the requests anymore and decided that I'd better listen to the sewers and get creating. And boy, am I glad I did! All that persuading really paid off because I really, really  (x 100!) love this vest! Note to self: listen to the sewers more often!
This vest is just so easy to wear and style and will be a great addition to your wardrobe. It works beautifully as an extra layer to wear to the gym or to keep your core warm as you go for a walk or a run, it is a really cute addition to a casual skirt, and of course it looks awesome with your favourite pair of comfy jeans. 
When it comes to fabric choices on this one, the sky's the limit! Wovens or knits both work really well for the exterior and any kind of polar fleece, sherpa, minky or faux fur give the snuggliness you want for the lining. Because the vest is constructed with 2 layers of fabric, if you use a lightweight fabric for the exterior, the bulkiness of a fleece fabric for the lining helps to balance it out and add extra stability. And in case you were wondering, quilting cotton is a great choice for the exterior too! My personal favourite fabric combination to use is flannelette for the exterior and a chunkier fleece-type fabric like sherpa for the lining. The vest shown in these photographs is made using a flannel by Robert Kaufman (part of the Mammoth range) and for the lining, I have used a faux fur sherpa. I have just ordered a few more flannel fabrics and am eagerly waiting for them to arrive so that I can make a few more the same. Such a snuggly weight and extremely soft and cosy.
All of the trims are made using ribbing (also referred to as cuff fabric in some places). Ribbing is so easy to sew into a garment and gives a polished finish instead of hemming. In this case, it also gives you a lot of room to play around with different colours combinations for your vest…go with something contrasting for a fun pop or keep it subtle by matching the ribbing to your exterior fabric.
If you are familiar with the kids Hero Vest pattern, the construction is virtually the same. But for those of you who are Hero Vest gurus out there…if you look closely enough you might notice in these photos that the zipper is completely concealed from the inside of the vest. This technique was recently shared with me by a fellow sewer on the Make It Perfect Sharing Group and if you want to give it a go yourself, stick around and I'll be sharing a step-by-step photo tutorial on my blog in the next few days. This technique is not difficult, but is definitely a lot more involved than a regular zipper insertion so I felt like it needed a bit more attention.
Before I sign off, I need to thank my beautiful sister Carli for modelling the vest for me. It was pouring with rain and freezing cold and she kept smiling and following my orders through it all! And then I gave her the vest to take home…which really meant a lot because it is my favourite so far!!!
I hope you are as excited about this new pattern as I am! I have plenty more versions to share with you over the next little while and lots of vest inspiration to help you conjure up your next Women's Hero Vest creation!
In the meantime, you can see and read more about the Women's Hero Vest in the store and the pattern will be on sale at 20% off until 10pm Saturday 15th August (AEST) – no coupon required!
(Wholesalers wishing to stock this pattern in their stores can contact my distributors here.)