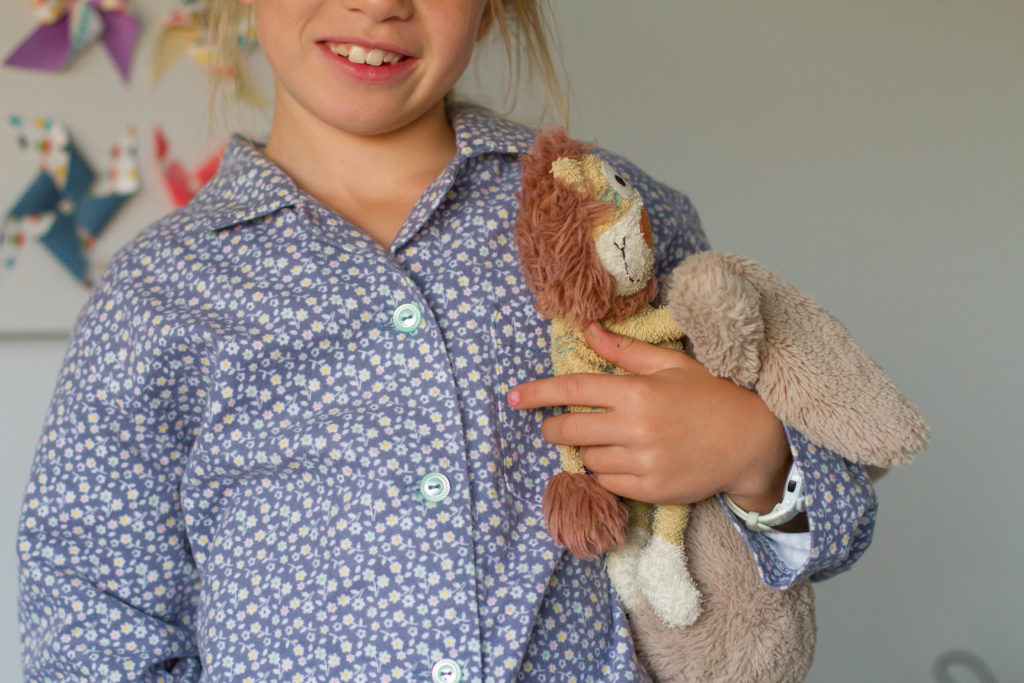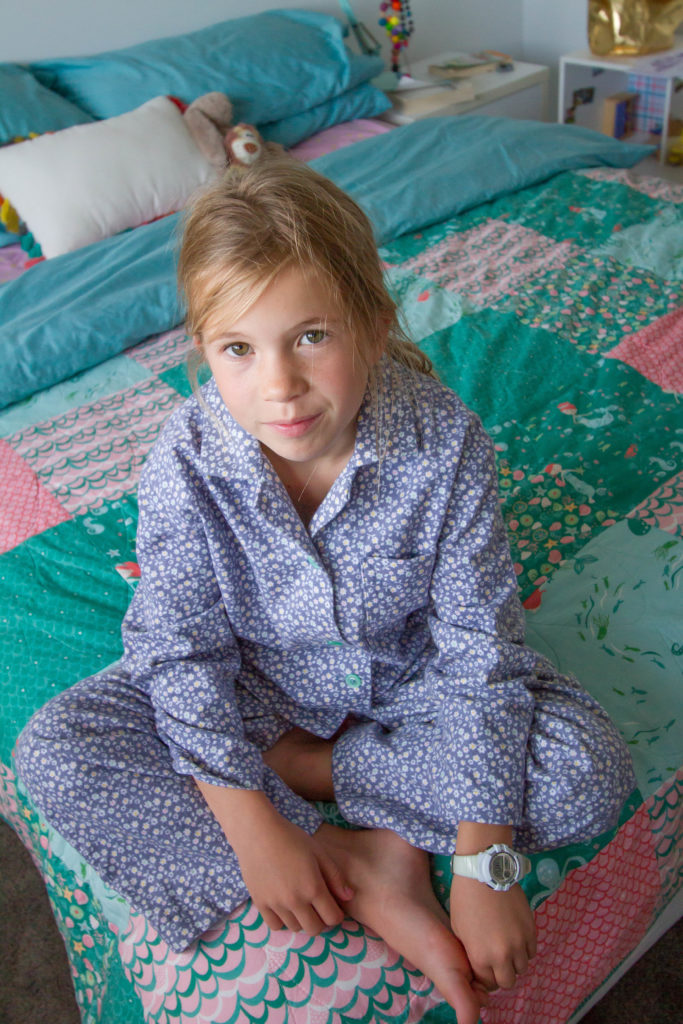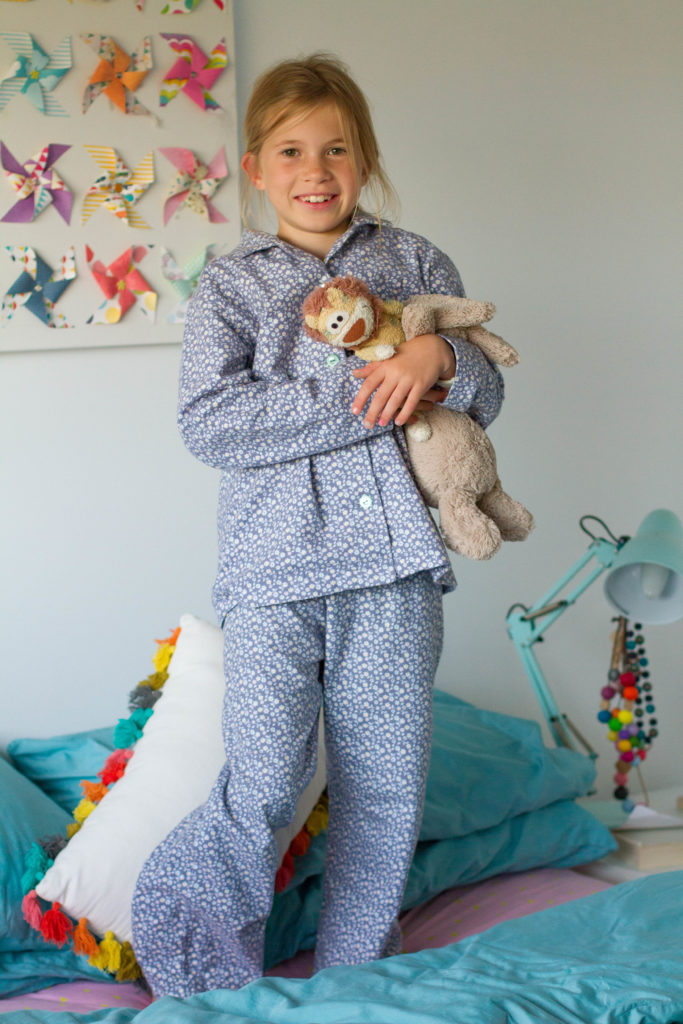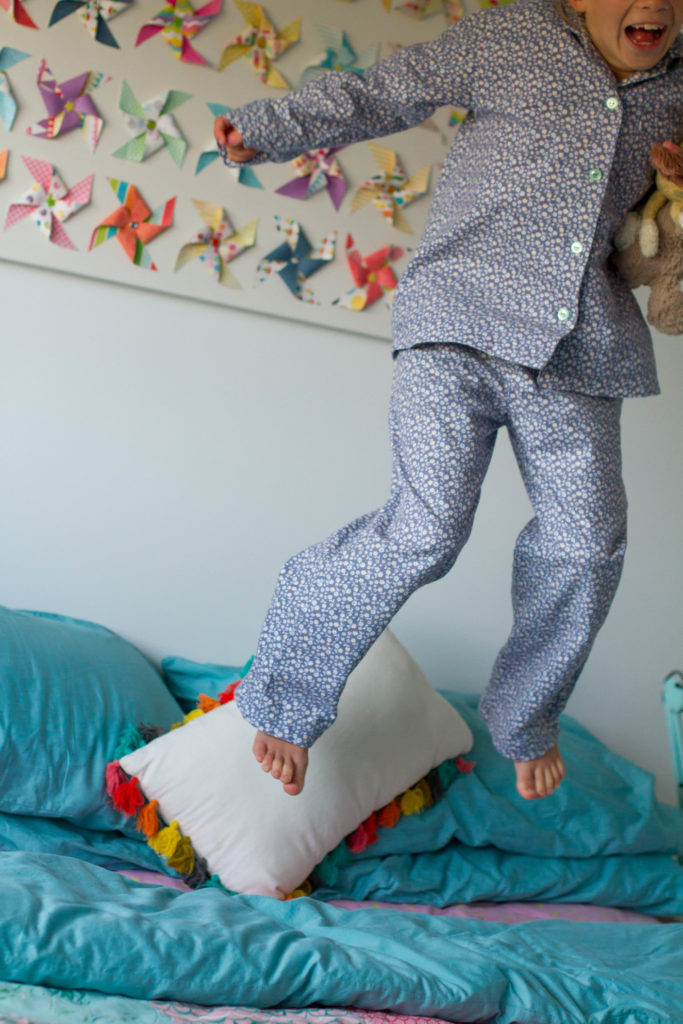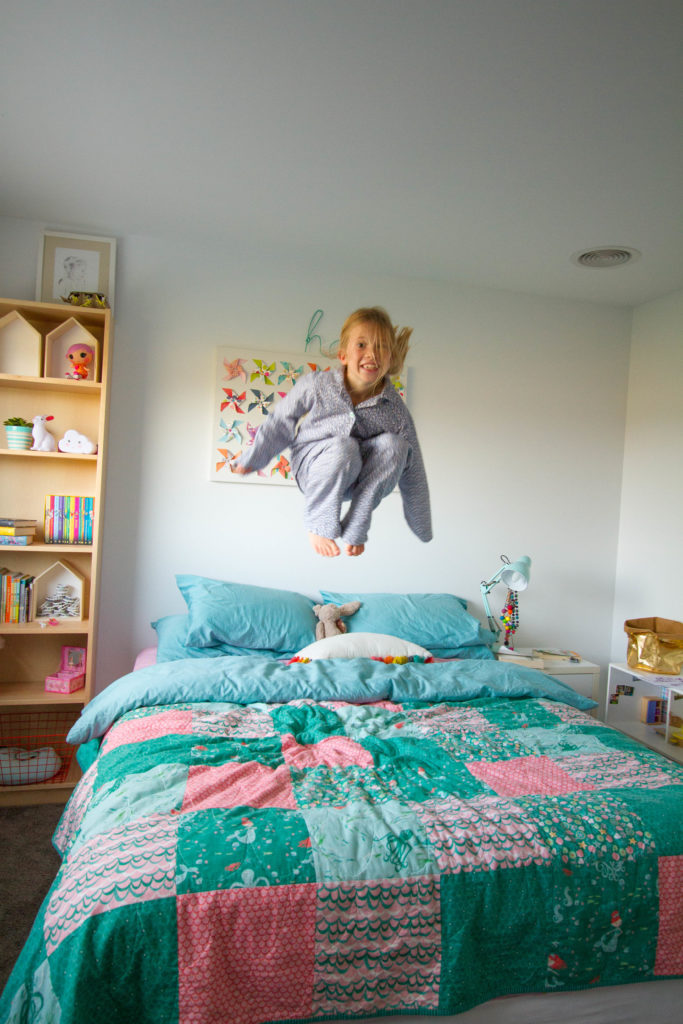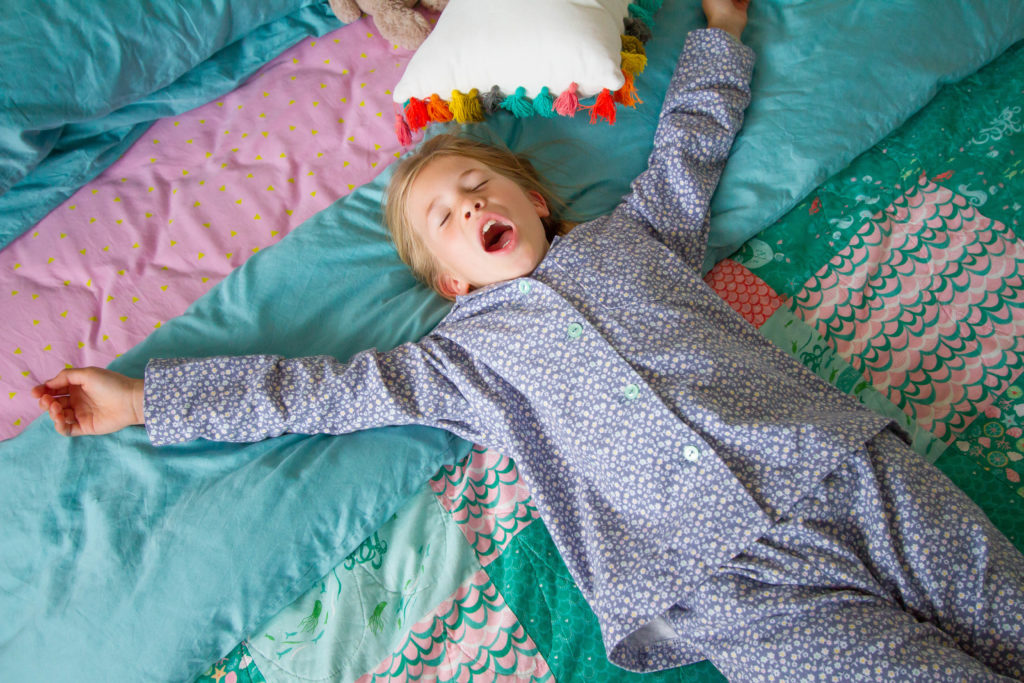 The way to Lil's heart is a anything blue and anything floral. She got these Catnap Pyjamas for Easter and the smile on her face when she saw them was priceless!
I sewed her a size 8 – she is still a mini and turns 9 in a few months and the 8 is great on her! I could probably have sewn her a 7, but she will get much more wear out of the 8…actually, at the rate she grows, I'm sure she will be wearing them when she is 12!
Sewing with flannel is lovely. The fabric is thick, soft and warm to sew with and because of the brushed cotton texture, it isn't slippery at all. Very easy to handle and great for a sewer who isn't super confident yet. 
Thanks for all of your support and enthusiasm for my new pattern – I really appreciate it and can't wait to see your creations in the future. 
Tomorrow I'll be back sharing photos from some of my awesome pattern testers – their Catnap Pyjamas are so cool!
Don't forget that today is the last day to get your copy of the Catnap Pyjamas pattern 20% off! Sale will finish tonight at 10pm.
SUPPLIES: Make It Perfect, Catnap Pyjamas pattern // Riley Blake flannel, A Beautiful Thing, Floral in navy